Vigo Health recognized as top Medical Innovation of 2021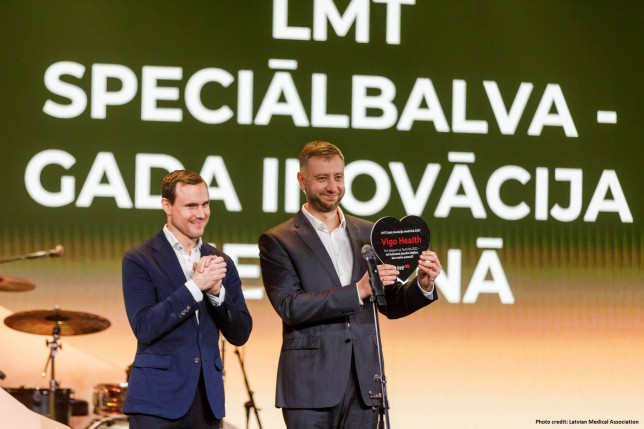 On March 12, Vigo Health has been recognized as the top Medical Innovation of 2021 at Latvian National Medical Award ceremony.

This is a testament to their close collaboration with healthcare professionals and the whole medical industry. They truly believe that the best patient outcomes are reached though a hybrid model of care where technology extends the reach of healthcare professionals.

Kristaps Krafe, Founder and CEO of Vigo Health: "Having said that, yes, it's great to receive awards but our biggest gratitude by far comes from the many patients and their families who get their lives back. We feel like the real winners because of them!"
The event is organized by the Latvian Medical Association in cooperation with the Latvian Association of Young Doctors and the Latvian Nurses' Association, as well as the University of Latvia and Riga Stradins University.
< Back to News

We re-affirm our commitment to the values that AmCham stands for and that we share.
Kārlis Danēvičs, Board member, Head of Credits and Risk at SEB Banka