Welcome 5 new members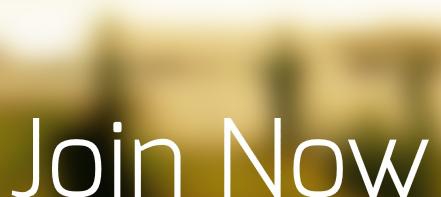 MasterCard has joined the Chamber as a Corporate Contributing member. MasterCard is a technology company and payments industry leader. For more than four decades, we have been a driving force at the heart of commerce, making the global economy safer, more efficient, more inclusive and more transparent for all. As franchisor, processor and advisor, MasterCard delivers solutions for consumers and businesses who seek faster, more secure and smarter payment methods for the widest possible range of goods and services. Over 28 million locations in 210 countries and territories around the world accept MasterCard. In the Chamber it will be represented by Business Leader Public Policy, Ludovic Espitalier-Noël.
SEB banka has joined the Chamber as a Corporate member. SEB is the leading corporate and investment bank in the Nordic countries, serving large corporations, financial institutions, banks and commercial real estate clients with corporate banking, trading and capital markets and global transaction services. SEB group in Latvia represents: AS "SEB banka", SIA "SEB līzings", IP AS "SEB Wealth Management", AS "SEB atklātais pensiju fonds", AAS "SEB Dzīvības apdrošināšana" un SIA "Latectus". Together with the other banks of the SEB Group SEB banka forms one of the most influential financial institutions in Northern Europe, which serves more than 4 million clients in 20 countries. In the Chamber it will be represented by Vice President, Member of the Board, Head of Credit and Risk of SEB banka Latvia, Gunnar Carlsson.
RixTrans has joined the Chamber as a Small Business member. RixTrans is a consistently professional and affordable translation service company that specializes in providing quality language solutions to companies and organizations that are operating in the IT, marketing, medical, technical, telecommunications, government, finance and automotive industries. Having more than 1500 qualified and experienced linguists residing all over the world RixTrans offers an extensive selection of languages, and commits to provide best quality translations with 100% money back guarantee policy. Their core specialization is providing translations from and to the European languages (Russian, Estonian, Latvian, Lithuanian, German, Italian, French, Spanish, Czech, Slovak) and Scandinavian languages (Swedish, Finnish, Danish, Norwegian, Icelandic). In the Chamber it will be represented by Managing Director, Evita Vītola.
Tatjana Titareva has joined the Chamber as an Individual member. She has IMPA from Tsinghua University in Beijing, China. From March 2012, Tatjana works as a Head of EU Projects Department at the Latvian Chamber of Commerce and Industry (LCCI). Prior to that, she was an Expert of Foreign Affairs Department at LCCI. Previously,she worked for American research company Gerson Lehrman Group (GLG) in New Delhi, India. Her last position at GLG was a Senior Research Analyst, being responsible for business development in Russia & CIS countries. Prior to her experience in NGO and corporate sector, she has been working for several years in the educational and youth development field. Tatjana is fluent in Russian, Latvian, English, has a good knowledge of Spanish and basics in French, German, Hindi and Mandarin.


Gundars Abolins has joined the Chamber as an Individual member. He is Attorney at Law and a Member of the National Bar Association. Currently, he practices at the law firm "Glimstedt and Partneri" specializing in legal services to business, litigation, real estate and construction industry, energy & infrastructure industry, competition law etc.. Prior to that he led the legal department of a national holding company running business of the real estate, farming and forestry industry.
< Back to News
AmCham is a 'must-join' organization for any company of scope or international ambition.
Karlis Cerbulis, Senior Vice President of NCH Advisors, Inc.