Welcome 4 new members

Gateway & Partners has joined the Chamber as a Corporate member. Gateway & Partners, formerly GatewayBaltic, is the leading Market and Export Intelligence provider in the Baltic states. They are a team of experienced consultants who deliver intelligence to their clients and help them grow and prosper in international markets. To this date they have served over 1000 customers from various industries in acquiring new market territories and expanding their knowledge. Their clients are large and small, local and multinational companies willing to achieve success across the borders or to better understand target markets. They work in any market where our clients wish to grow, as close as the Nordics and Europe and as far as Mexico and China. Their greatest assets are their experience and created know-how, as well as their international team. Now they are a network of market professionals across countries offering you local market insights and professional assistance. Today they can call ourselves The Export Powerhouse. In the Chamber it will be represented by Martins Tinkuss, Managing Partner.
Orangetime Event has joined the Chamber as a Corporate member. Orangetime Event is an international corporate meetings and events agency. Their services range from strategic communication planning and consultations to promotional activities, conferences, client and internal events. The agency helps improve their clients' team performances by using a unique methodology. Orangetime has been nominated Event Agency of the Year in 2014 and 2017 in Estonia. As many of Orangetime's loyal customers are members of AmCham, they believe that cooperation between other members of the community can create even more success stories. In the Chamber it will be represented by Jüri Luud, Partner, Member of the Board.
Brivibas 205A has joined the Chamber as a Small Business member. It is a real estate company dealing with property management. In the Chamber it will be represented by Simon Boddy, Owner.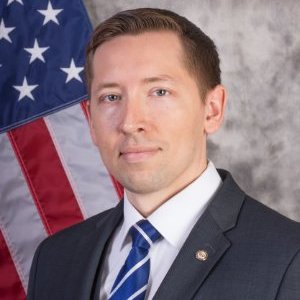 Dainis Butners has joined the Chamber as an Individual member. Dainis is Dual-Degree MBA-MSFS candidate at Georgetown University's McDonough School of Business. He is an up and coming business professional who has led organizations in hostile and austere environments to deliver engineering solutions to multiple project sponsors and stakeholders. Over the last 7 years, he has served in multiple roles across organizations to include leadership, project management, contract delivery, foreign policy, project finance, and business development. Previously, he was with the Overseas Private Investment Corporation (OPIC), the United States' development finance institution, where he structured project financing for ventures and partnerships between U.S. companies and overseas markets. He is very interested in the Transatlantic U.S.-Latvia relationship.
< Back to News

We re-affirm our commitment to the values that AmCham stands for and that we share.
Kārlis Danēvičs, Board member, Head of Credits and Risk at SEB Banka