Welcome new members: Ame Pure, Cognizant and Slokenbergs PLLC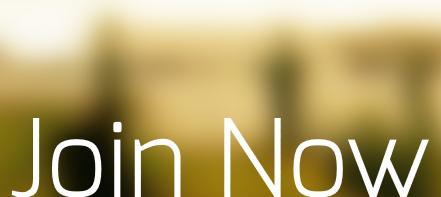 Ame Pure has joined the Chamber as a Corporate member. Their goal is simple: to help individuals of all ages achieve beautiful, healthy, glowing skin. They have decided to approach that objective through the most systematic, effective and safe way that was available: by bringing exclusive, clinic-only treatments within reach of the average user, to enjoy the comfort from home. They know that their products truly work not only because of their extensive scientific backing - they are told personally, every single day, in the letters of gratitude that we receive from our customers, for whom healing their skin was equivalent with healing a part of their life. From the very beginning, they have sought to provide cutting-edge solutions that involve the highest-quality, most premium ingredients currently available on the market that deliver the only the most effective scientifically-backed results. As a result, they offer luxury high-end products at an affordable price. In the Chamber it will be represented by Morten Sundsto, CEO, Chairman and President.

Cognizant has joined the Chamber as a Corporate member. Cognizant (Nasdaq-100: CTSH) is one of the world's leading professional services companies, transforming clients' business, operating and technology models for the digital era. Our unique industry-based, consultative approach helps clients envision, build and run more innovative and efficient businesses. Headquartered in the U.S., Cognizant is ranked 195 on the Fortune 500 and is consistently listed among the most admired companies in the world. In the Chamber it will be represented by Kim Leandersson, Head of Riga Delivery Center.

Slokenbergs PLLC has joined the Chamber as a Small Business member. In the Chamber it will be represented by Ivars Slokenbergs, Attorney-at-Law. Slokenbergs PLLC is a law firm and business consultancy based in New York that serves Baltic companies and investors operating in the USA market. The firm's principal, Ivars Slokenbergs, was born and educated in the USA and is a member of the State Bar of New York. Having served both as a commercial litigator at a global law firm in New York (9 years) and as a corporate lawyer at a leading law firm in Latvia (11 years), Ivars Slokenbergs offers clients the combined experience and expertise earned while working on various complex matters in both New York and the Baltics. Moreover, as one of the leaders of the foreign investors' community during the decade he worked in Latvia, Ivars Slokenbergs has a keen understanding of local business practices and the needs of Baltic companies doing business in the sophisticated USA market. Teamed with his vast network of contacts both in the Baltics and the USA, Ivars Slokenbergs is ready to serve Baltic companies as their bridge to the United States market and as a trusted and reliable partner in the execution of their business strategy and goals.
< Back to News

AmCham and PwC share the same values and targets to achieve socially.
Zlata Elksnina-Zascirinska, Country Managing Partner at PricewaterhouseCoopers