Welcome Peteris Celms to AmCham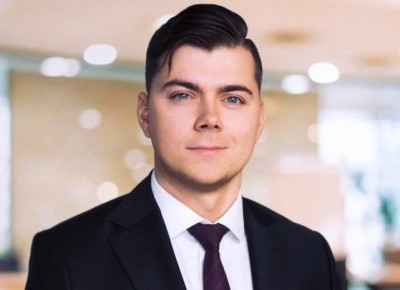 Peteris Celms, an investment professional with more than six years' experience in assisting financial institutions to understand market trends and providing actionable insights for making investments, has joined the Chamber as an Individual member. He currently works as a client investment portfolio manager at BlueOrange Bank AS, responsible for financial market analysis, daily accounting, reporting and strategic planning. A warm welcome to Peteris!
Prior to joining BlueOrange in 2018, Peteris spent three years at Hérens Quality Asset Management, a boutique Swiss investment fund with a research team in Riga, where he was the lead emerging markets equity analyst.
Peteris has moved to Latvia in 2014 after attending the University of Virginia in Charlottesville, Virginia, USA, where he obtained a BA in Economics with a specialization in financial markets. Peteris is a regular contributor in the Latvian financial media on investment-related topics.
< Back to News
We joined AmCham as a community of shared values to expand our access to global competencies and to foster the quality of the health ecosystem.
Agrita Kiopa, Vice Rector for Science, Riga Stradins University