WeWork office open for Latvian start-ups in Silicon Valley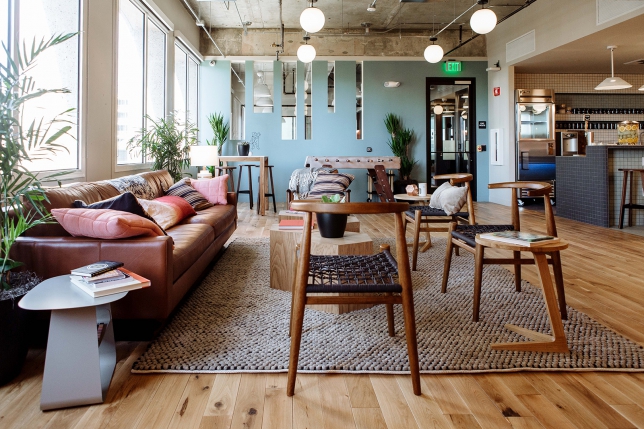 For the past few years AmCham Latvia has been actively working on developing opportunities and support for Latvian companies wanting to enter the U.S. market. We are extremely excited to welcome the newly launched WeWork office in Silicon Valley and congratulate Toms Zvidrins, Head of the Representative Office in the USA with this success.
Dienas bizness, February 9, 2018
"According to the Ministry of Economics, the work that has started last year on the representation of Latvian companies in Silicon Valley has been completed and from February this year new companies will be represented at the global startup network by attracting investors at the hottest point in the Silicon Valley.

The Latvian Mission has been set up in the WeWork office, a global platform for innovative, fast-growing technology startup companies. "The main benefit for Latvian companies is the wide international presence of WeWork with 150 locations in more than 50 cities worldwide, which means that in future, Latvian startup operators will be able to use both office space and business networking and collaboration with other new companies around the world," informs the Deputy Prime Minister, Minister of Economics Arvils Aseradens.

Representation of new companies in Latvia in Silicon Valley has been established as the representative office of the Latvian Investment and Development Agency (LIAA) in the USA, currently headed by Toms Zvidrins. Since February this year, new companies have been provided with free access to the work rooms and the opportunities offered by the workshop. The WeWork office address is 995 Market St, San Francisco, CA 94103, USA.

To expand the possibilities in the Silicon Valley, several trade missions and events organized by the LIAA are planned this year.
January 27-28, 2017 Arvils Aseradens visited the Silicon Valley (San Francisco and Palo Alto), California, on a working visit to the United States of America (USA). The purpose of the visit by the Minister of Economics was to promote cooperation between the newly established companies of Latvia and the US partners and to discuss possibilities to ensure the representation of the newly-established companies in the Silicon Valley. The visit was also attended by the management of the LIAA and a large delegation of representatives of the Latvian New Enterprise Ecosystem, representing the ICT, marketing and consulting industry (new companies from Anatomy Next, Apply, CatchSmart, Finerium, Furnny and Mass Portal, representatives of the new enterprise ecosystems from Digital Freedom Festival and TechChill, investor representatives from NCH Advisors Inc. and Roug, as well as law firms Spridzans Law Office and Ellex Klavins.)"
< Back to News

We re-affirm our commitment to the values that AmCham stands for and that we share.
Kārlis Danēvičs, Board member, Head of Credits and Risk at SEB Banka