WorkingDay Latvia named Best Employer 2019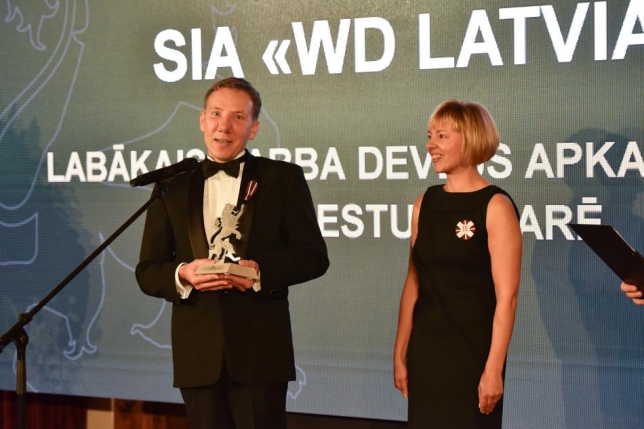 On November 15th, during the Latvian Employers' Confederation (LDDK) Annual Award Ceremony WorkingDay Latvia was named the Best Employer of 2019 in the category of administrative services.
The annual award ceremony of LDDK is traditionally dedicated to Latvia's birthday and this year it was held at the residence of the President of Latvia - Riga Castle.
It was organized for the sixth time in a row to honor the most enterprising, socially-responsible and thus best employers - to recognize their efforts in creating all the good jobs and taking care of their employees.
The Best Employer Award was presented to 11 entrepreneurs by Egils Levits, President of Latvia: WorkingDay Latvia, Smartlynx Airlines, Joži, Kurekss, Tolmets, Bukoteks, DDB Worldwide Latvia, Vizuālā Diagnostika, Tilde, Latvijas Gaisa Satiksme and Aiva Vīksna.
< Back to News

AmCham represents the interests of its members, making membership a valuable asset.
Matiss Kukainis, Partner at Spigulis & Kukainis