Zero tolerance against corruption gains support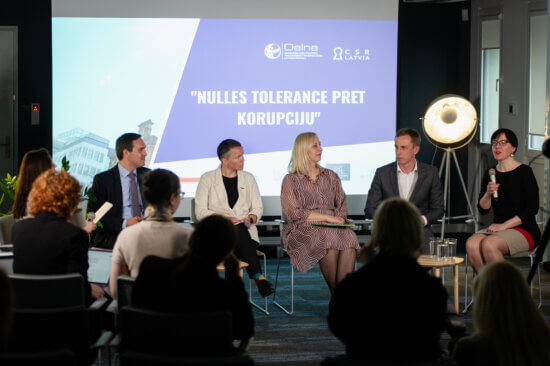 The first five companies and enterprises to join the Delna and CSR Latvia initiative "Zero Tolerance Against Corruption" were introduced on May 30, 2022. They include Bonava Latvia, the Pauls Stradiņš University Clinical Hospital, Rīgas Forests, Schwenk Latvia, and the State Real Estate Agency. These enterprises will strive to introduce and promote transparency principles, to put into practice anti-corruption policies and procedures as well as publicize them internally and externally.
During the event Delna and CSR Latvia acquainted attendees with the goals of the initiative and the motivations for companies to join it.
To revisit the event click here and find out more about the initiative click here (in Latvian).
< Back to News

Roche Latvija is pleased to be part of the AmCham community.
Rauls Vēliņš, General Manager, Roche Latvija