Zinta Jansons becomes an Individual member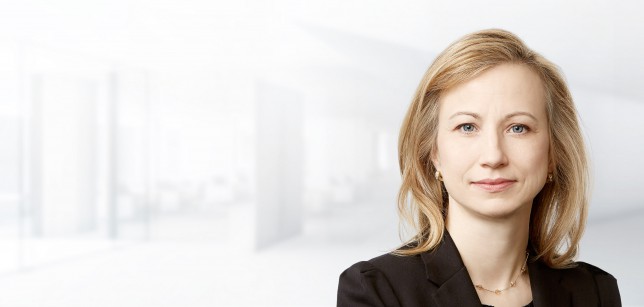 Zinta Jansons, a licensed attorney in NY and NJ and is a certified Latvian tax advisor, has re-joined the Chamber as an Individual member. She has recently left her law firm practice and is currently looking for new professional challenges. She has served on the AmCham Board from 2016-2021, where she was Vice President (2018) and President (2020-2021). A very warm welcome to Zinta!

Zinta Jansons has worked for the law firm Ellex Klavins 2004-2021. Prior to joining Ellex Klavins she worked at PwC and its associated law firm Landwell (Baltmane & Bitāns). Prior to moving to Latvia she worked at the American Bar Association's Central and East European Law Initiative (CEELI). She has been advising foreign investors including many U.S. companies entering the Baltic market and local companies operating in Latvia.

She has contributed to many publications and articles on tax and business issues including BNA Bloomberg, the World Bank, Thompson Reuters and the American Chamber of Commerce in Latvia. She is a guest lecturer at the Riga Graduate School of Law and a former council member of the International Bar Association's European Regional Forum for the Northern Region. Zinta was born and educated in the U.S. and has lived in Latvia since 1998.
< Back to News

AmCham reflects our values and enables us to meet similarly-minded people.
Daiga Auzina-Melalksne, Chair of NASDAQ Riga