A night at the Opera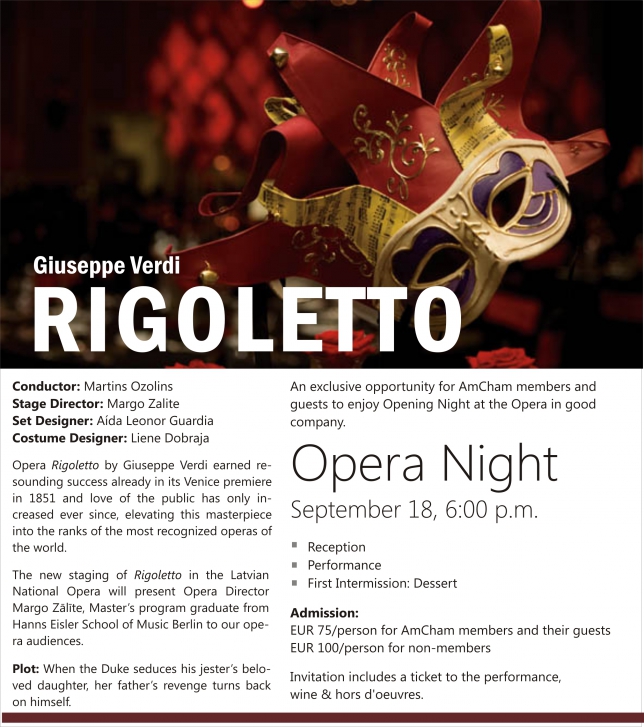 Around 100 guests had an exclusive opportunity to attend the second Opera Night organized by AmCham at the Latvian National Opera. It was a premiere of the production of Rigoletto by the new Stage Director Margo Zalite. Guests had a chance to network before the performance and during the intermissions. Although the production has received mixed reviews, we were able to celebrate the profound and beautiful music of Verdi. It was a truly delightful evening in the company of friends. The next Opera Night will be organized in February, 2015.
< Back to Events

Membership is an attestation that we belong to the modern Latvian business community.
Dace Silava-Tomsone, Managing Partner, COBALT