How are you coping with labor shortage challenges?
Jan 22, 2019
from 15:00 till 16:30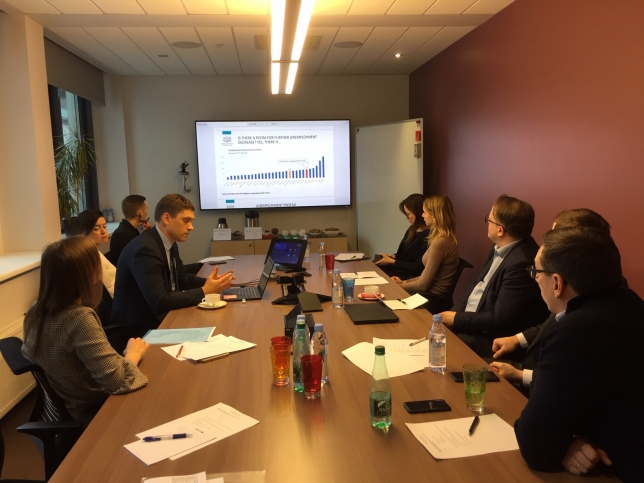 The first meeting of the AmCham Labor Force Working Group of this year took place January 22 at Microsoft Latvia office.  The WG meeting was devoted to producing survey questions and discussing the action plan once the survey is conducted.
As the voice of international business in Latvia, AmCham constantly interacts with its members in order to identify issues affecting key operations of our member companies. Over the past year our top priority has been addressing a growing labor shortage. Furthermore, attraction and retention of talent, both domestic and international, has been named as one of the main constraints affecting the business and investment climate in Latvia.
Recognizing that labor shortage challenges cannot be tackled by a single stakeholder and resolved by a simple solution, AmCham would like to facilitate a cross-sectoral dialogue among various stakeholders to achieve mutual understanding and engage in a joint action.
The aim of this meeting was to review the questions of the membership survey on Latvia's labor market and its ability to attract talent. We hope the survey results will guide us in creating concrete proposals to decision-makers and will shape next discussions about this important topic. 
In addition, Normunds Ozols, Senior Economics of the Ministry of Economics gave a presentation on the most recent statistics on Latvia's labor market and the projections for 2019. 
< Back to Events

AmCham is a place to meet representatives of other industries and understand the business environment.
Signe Velina, Market Access Manager Latvia of Johnson & Johnson