Steady through choppy waters
Jan 11, 2019
from 11:30 till 14:00
Grand Palace Hotel, Pils 12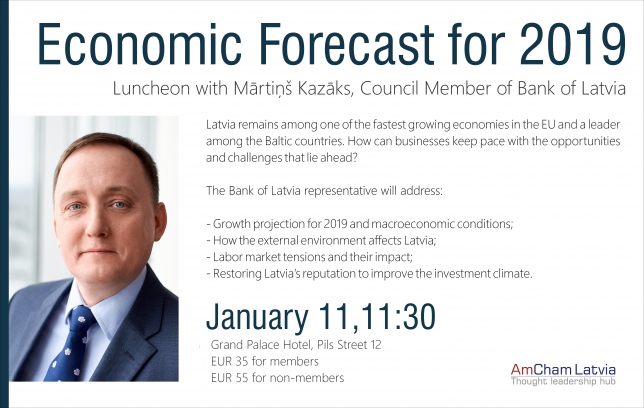 The first luncheon of 2019 featured Mārtiņš Kazaks, Member of the Council of the Bank of Latvia as a guest speaker and took place on January 11th at Grand Palace Hotel.  The Member of the Council of the Central Bank introduced members to the main operations of the Bank of Latvia. He emphasized that the Central Bank is not only a regional euro cash storage & logistics center in the Baltics, but also a provider of key infrastructure for interbank settlements as well as such innovative payment services as "Zibmaksājums".
According to Mr. Kazāks, Latvia remains among the fastest growing economies in the EU and a leader among the Baltic countries, however, our incomes are still lagging behind those of the closest neighbors. Latvia's economic growth (GDP) is projected at 3.6% this year and 3.5% next year. Inflation will stay moderate with price pressures shifting from external to domestic factors as the labour market tightens further. On the labor market, with unemployment declining further and the demand being high, wage growth will remain quite solid.
To view the presentation of Martins Kazaks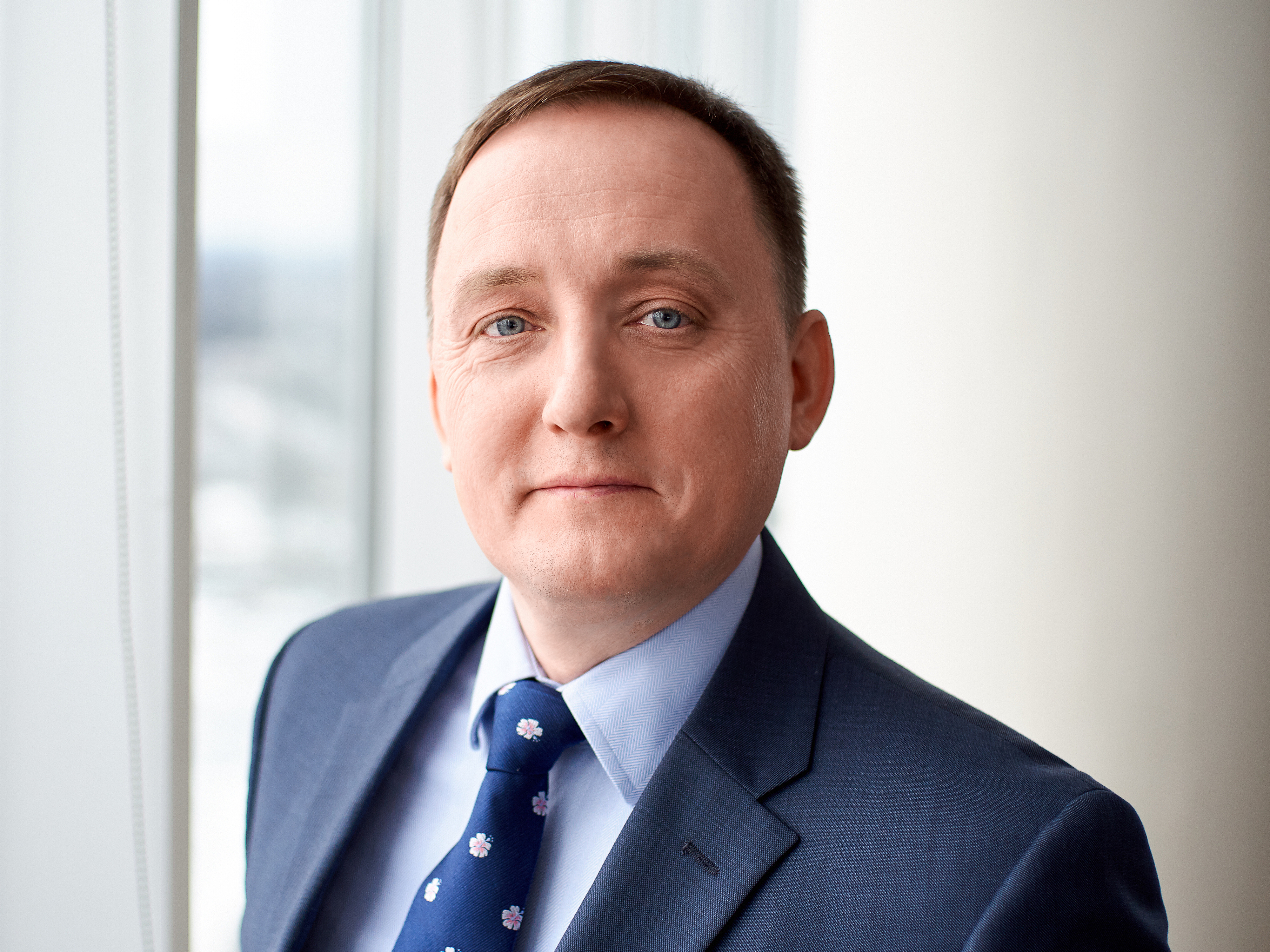 About the Speaker: 
As of August 1, 2018 Mārtiņš Kazaks serves as a Member of the Council of the Bank of Latvia. Before that, he has been serving as Deputy Chief Economist of the Swedbank Group, Chief Economist in Latvia and Head of Macro Research Baltics. From 2005 to 2009, he worked for HANSABANKA (subsequently Swedbank) as Chief Economist in Latvia.
Mr. Kazaks holds a BSc in Economics from the University of Latvia, a Diploma in Economics from the University of Cambridge, an MSc in Economics and a PhD in Economics from Queen Mary, University of London. During 1994–1995, he was Leading Economist in the Ministry of Finance of the Republic of Latvia. During 2000–2002, he served as Honorary Research Assistant at the Social Sciences Department, School of Slavonic and East European Studies, University College London. He has authored and co-authored numerous publications in the fields of financial markets and their integration, financial crises, fiscal policy and competitiveness of the economy. He has lectured at the Stockholm School of Economics in Riga, the University of London, and Riga Business School. Among other public activities, he has been a member of the Strategic Analysis Committee of the President of Latvia (2006–2011) and Fiscal Discipline Council of the Republic of Latvia (2014–2018). 
< Back to Events
AmCham is a 'must-join' organization for any company of scope or international ambition.
Karlis Cerbulis, Senior Vice President of NCH Advisors, Inc.