Celebrating summer with a BBQ
Jul 07, 2021
from 18:00 till 21:00
Radisson Blu Elizabete Hotel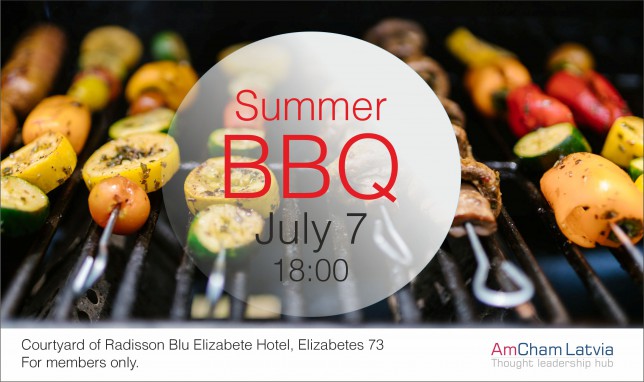 Over 45 AmCham members gathered at the courtyard of Radisson Blu Elizabete Hotel to celebrate the summer season with a BBQ event. This was the first in-person event in over 9 months. Welcomed by AmCham President Zinta Jansons, members were addressed by Richard Damstra, Acting Deputy Chief of Mission at the U.S. Embassy who delivered greetings on the occasion of 245th Anniversary of the American Independence Day and provided updates from the Embassy.
A special thank you goes to our host Radisson Blu Elizabete Hotel for delicious food and drinks and their cozy location and to Chocolette Confectionary for supporting us with RED chocolate treats!
The AmCham team wishes you a great summer and we look forward to seeing you in-person at our next events in August!
< Back to Events

AmCham and PwC share the same values and targets to achieve socially.
Zlata Elksnina-Zascirinska, Country Managing Partner at PricewaterhouseCoopers