Business After Hours at BURZMA
May 30
from 18:30 till 21:00
Burzma, Galerija Centrs, 4th floor, Audēju 16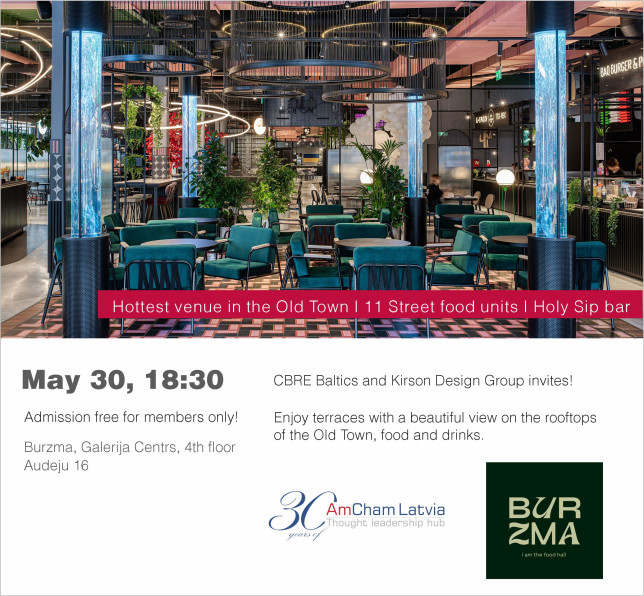 We are excited to welcome you to our next Business After Hours at Burzma - the hottest venue in the Old Town with 11 street food units and the Holy Sip bar at the Galerija Centrs, 4th floor, Audeju 16. The event is kindly hosted by CBRE Baltics and Kirson Design Group.
Be among the first to visit Burzma, enjoy terraces with a beautiful view on the rooftops of the Old Town, food and drinks.

Don't miss the opportunity to meet your fellow members!
Admission is complimentary for AmCham members, but registration is mandatory.
Please register below.

< Back to Events

Membership is an attestation that we belong to the modern Latvian business community.
Dace Silava-Tomsone, Managing Partner, COBALT