Getting ready for electric driving future
Aug 30, 2022
from 18:30 till 21:00
Moller Auto Lidosta, Volkswagen center, Kārļa Ulmaņa gatve 86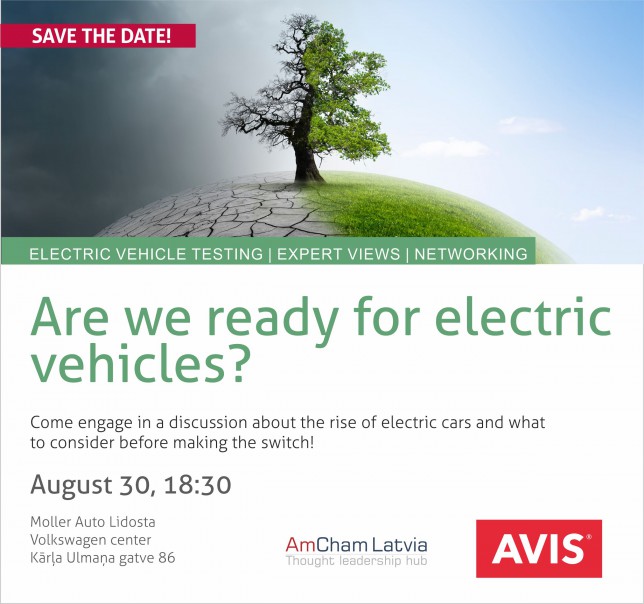 We are excited to welcome you to our next Business After Hours hosted by AVIS on Thursday, August 30 at Moller Auto Lidosta Volkswagen center, Kārļa Ulmaņa gatve 86.
Members were eager to engage in a discussion about the rise of electric cars and what to consider before making the switch.
Matiss Zemitis, Volkswagen Baltics and Audi Latvia & Lithuania e-mobility manager explored the development trends of electric cars and infrastructure in Latvia and the Baltics. Members also had an exclusive opportunity to test the newest VW: ID3, ID5 and Multivan.
We are grateful to the entire AVIS team for such an excellent, educational event and great door prizes.
This was also opportunity to AmCham community to come togetner, network, meet fellow members and enjoy the time together.
< Back to Events

AmCham brings together companies from different industries & possibilities to improve a common ecosystem.
Valeria Kogan, Chairman of the Board of Smartomica