Business After Hours hosted by AVIS
Aug 30
from 18:30 till 21:00
Moller Auto Lidosta, Volkswagen center, Kārļa Ulmaņa gatve 86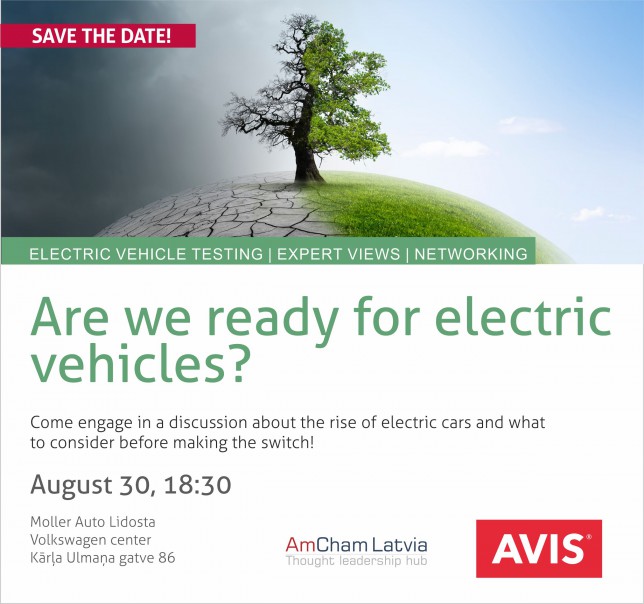 We are excited to welcome you to our next Business After Hours hosted by AVIS on Thursday, August 30 at Moller Auto Lidosta Volkswagen center, Kārļa Ulmaņa gatve 86.
Come engage in a discussion about the rise of electric cars and what to consider before making the switch!
Don't miss the opportunity to network, meet your fellow members and enjoy the time together!
The event is complimentary and available to AmCham members only. Please sign-up to ensure your participation as the number of seats is limited.

Please register below.
< Back to Events
AmCham is a 'must-join' organization for any company of scope or international ambition.
Karlis Cerbulis, Senior Vice President of NCH Advisors, Inc.