Feast for the senses
May 28, 2013
from 18:30 till 21:00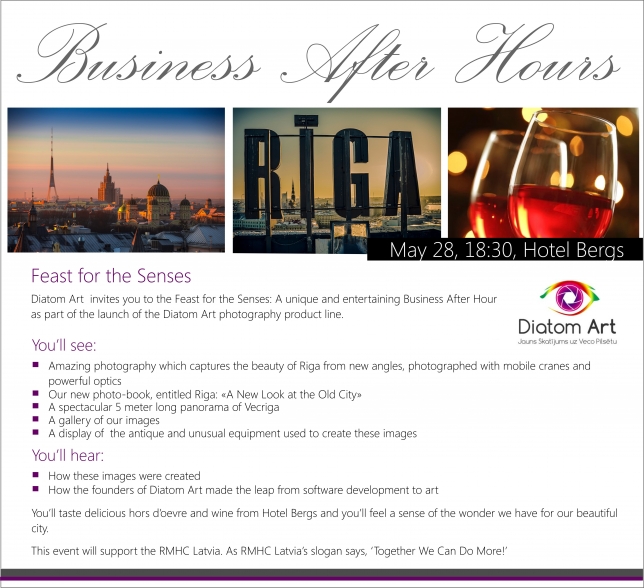 Diatom Art hosted an inspiring evening for over 60 guests to celebrate the launch of their new book A New Look at the Old City at the Hotel Bergs.
Guests had an opportunity to look at Riga through the eyes of photographer and see Riga from a different angle. The founder of Diatom Art, Denis Gorshkov revealed how these unique photographs were created. By using mobile cranes, powerful magnification optics, high resolution equipment and special lighting conditions Diatom Art has created a new and unique look at our beautiful city.
In addition to delicious food and great company, guests were able to experience a unique photographic experience throughout the evening.
Many thanks to the entire team of Diatom Art, in particular, Denis Gorshkov, Dina Vinogradova and Tatjana Tretjakova for making this event special and memorable.
If you wish to acquire the photo book, please contact: www.diatomart.lv.
< Back to Events

I would highly recommend membership to other professionals looking to expand their business connections.
Gundars Ziemanis, Latvia branch Country Manager, Siemens Healthineers