The new face of Grand Palace Hotel
Oct 23, 2014
from 18:30 till 21:00
Grand Palace Hotel, Pils 12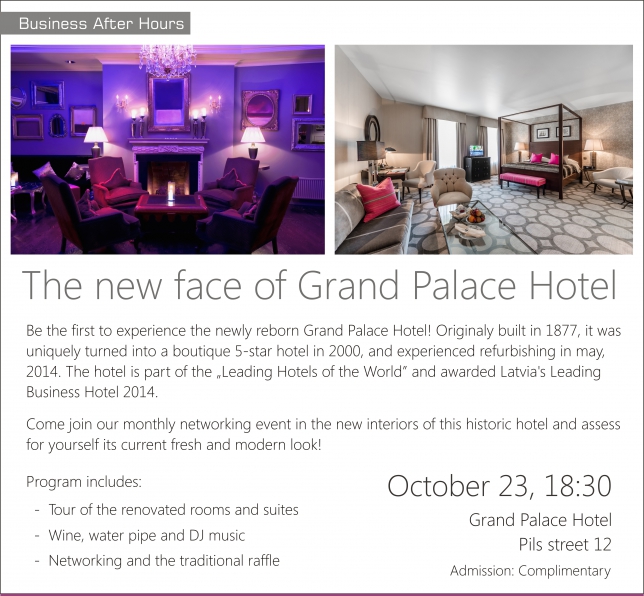 Yesterday AmCham members visited Grand Palace Hotel to see renovated suits and rooms, to chill out, to meet with other members and network. Delicious food, wine and a tasteful water pipe in a place where to come back after a busy working day or to spend a weekend. This indeed describes the Grand Palace Hotel and especially the SUITE Lounge of the hotel where the networking part of the event took place. About 30 members and guests enjoyed the wonderful atmosphere at the Grand Palace Hotel.
Grand Palace Hotel offered fabulous door prizes, including dinner for 2 at their beautiful restaurant and three gift vouchers for a special cocktail at the event.
Thank you to the Grand Palace Hotel for hosting an incredibly successful Business After Hours event. It was a real pleasure for us to be there!
< Back to Events
We joined AmCham as a community of shared values to expand our access to global competencies and to foster the quality of the health ecosystem.
Agrita Kiopa, Vice Rector for Science, Riga Stradins University