House warming party at Seesam and Pohjola
May 22, 2014
from 18:30 till 21:00
Muitas 1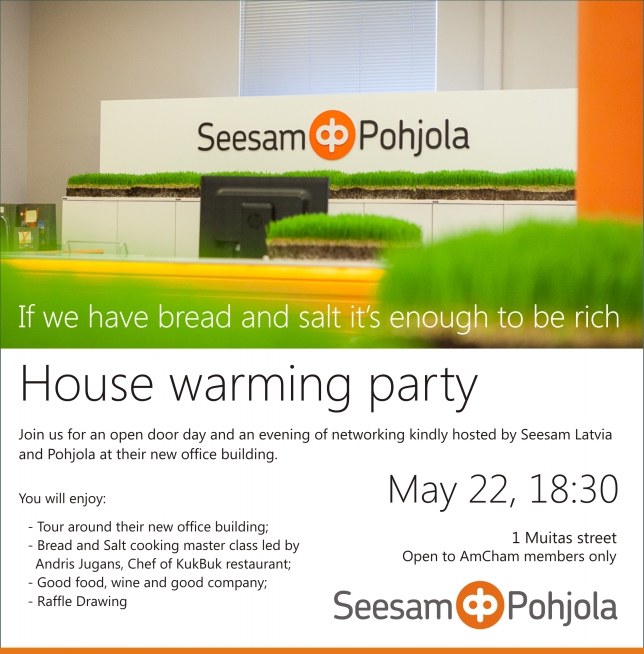 The May Business After Hours were hosted by Seesam Insurance and Pohjola Bank at their new offices on Muitas street. Members had an opportunity to enjoy the warm hospitality of Seesam and Pohjola, get a taste of various bread types and take part in a bread baking class led by chefs from KukBuk. Attendees had also a chance to learn new culinary skills and prepare delicious snacks.
Seesam and Pohjola shared experience about their new open office concept during an extended tour around their office. Aigars Freimanis, Country Manager of Seesam Insurance and Elmars Priksans, General Manager of Pohjola Bank Latvia gave brief presentations about the company and its footprint in the Baltics.
At the closing wonderful gifts were presented to all the guests who received "gold" bars directly from the bank.
< Back to Events
Being part of AmCham is a great way to maintain business contacts with entrepreneurs and professionals.
Normunds Bergs, Chief Executive Officer, SAF Tehnika