Smart design for innovation that cultivate creativity
Feb 27, 2018
from 18:30 till 21:00
Trentini, Lāčplēša Street 101
Our member interior design gallery Trentini hosted February Business After Hours with a sense of touch, tour around and innovative presentation by Jennifer Celesia from Haworth on February 27.
The guests were greeted by Ēriks Eglītis, AmCham President and Ringolds Rozentāls, Office Furniture Branch Manager of Trentini. The introductions were followed by a great presentation of Jennifer Celesia from Haworth. As always, the event was complemented by the traditional raffle!
This was a great networking evening in the company of new and old friends with delicious food and wine.
DESIGNING FOR INNOVATION

Innovation is a buzzword in today's corporate environment, but how can organizations encourage innovation through the physical environment? Haworth's latest research explores the cognitive process behind creative thinking and what drives new idea generation. In her presentation, Jennifer Will share key findings from the report and explore how we can apply the principles to design smart work spaces that foster creativity and innovation.

About the Speaker: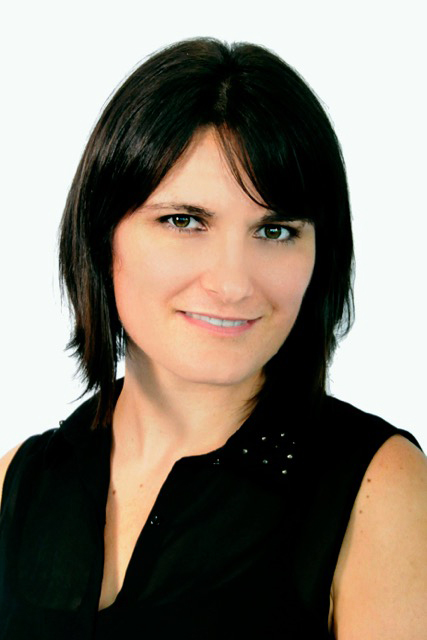 Raised in a family of architects, it was no surprise that Jennifer began her career at one of the world's largest architectural firms – Gensler – in their San Francisco headquarters. Over the years, she worked alongside award-winning designers across the firm's key practice areas: workplace interiors, workplace strategy, retail design, and communications design. This first-hand experience piqued her interest in the physical and psychological impact of design on every day life – from work to play – and helped to shape her perspective on the power of space.
In 2008 Jennifer moved to the firm's Shanghai office where she collaborated with customers and partners from a variety of industries, learning about their unique as well as common challenges in Asia's fast-faced and competitive market. She experienced the evolution of "vertical cities" or super high-rise developments that incorporate elements of sustainability, activation, and community in a quest to improve the future of cities. She became passionate about the human experience at work and began a project with Gensler's design team to create an environment that put an emphasis on people rather than on work – the solution embraced the office's unique cultural diversity, increased retention, and helped to grow the office from 65 to over 150 full-time members in less than two years. 
After joining Haworth in 2012, she worked on the company's first lounge concepts in Asia: The Club in Beijing, and later The Porter in Sydney. The Porter stands as an early iteration of the "workplace as a service" model by curating a holistic experience and leveraging expertise across strategic partners including community activation experts, technology strategists, and a concierge services provider. The result was full membership and an 75% increase in the building's occupancy rate during the first year. 
Today, Jennifer collaborates across Haworth's marketing, research and strategy teams to translate the company's research into insights that help customers create spaces that can affect organizational culture, business strategy, and performance. 
She is based London, where she is inspired every day by great design – both old and new – that surrounds her.
Interior design gallery Trentini – one of the conceptually most outstanding design galleries in Riga. Since 2005 Trentini group promotes esthetic and quality arrangements for surrounding by offering world's most prestige and valuable furniture, lighting, decoration materials and other interior objects produced by leading world manufacturers. One of Trentini's business oriented services is effective workplace planning in cooperation with the world's leading furniture manufacturing company Haworth. This service ensures that the workplace becomes a supporting tool for businesses strategic goals.

The innovative concept of the gallery Trentini is recently redesigned by Vesma Kontere Mcquillan, internationally recognized Latvian architect. The interior room bearing a resemblance to an exhibition hall and an improvised living accommodation offers its visitors a unique design experience.
< Back to Events

AmCham and PwC share the same values and targets to achieve socially.
Zlata Elksnina-Zascirinska, Country Managing Partner at PricewaterhouseCoopers