Working Remotely Thru the Pandemic & Beyond
May 18, 2020
from 15:00 till 16:00
Online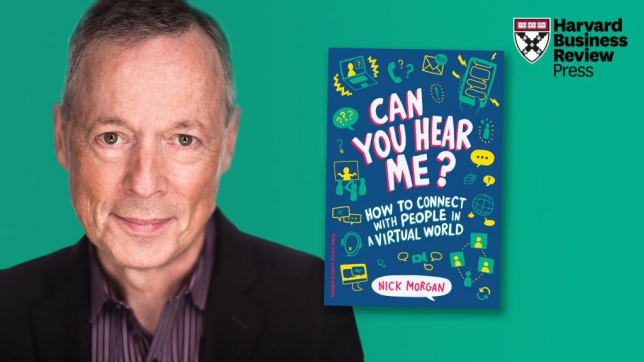 Members had a chance to virtualy meet one of America's top communication coaches and thinkers - Dr. Nick Morgan. He outlined major problems with communication in the virtual world lack of feedback, emotion and lack of connection and that is lost while communicating in this virtual era. He explained that virtual communication will never be as rich as a face-to-face meeting, however it is possible to learn how to deliver all the necessary cues that we used to do when meeting in person. He also shared tips for creating trust in a virtual world, and advice for specific digital channels such as email and text, the conference call and more.
Watch the livestream video here.
ABOUT THE AUTHOR
Dr. Nick Morgan is one of America's top communication coaches and thinkers. His clients include leaders of Fortune 50 companies, and he has coached people to give Congressional testimony, to appear on the Today Show, and to take on the investment community. His blog reaches 100,000 readers every month and is syndicated on numerous outlets across the web. He appears regularly on CNN as an expert commentator and is a frequent guest contributor to HBR.org. His acclaimed books on public speaking and communication include Give Your Speech, Change the World: How to Move Your Audience to Action and Power Cues: The Subtle Science of Leading Groups, Persuading Others, and Maximizing your Personal Impact, as well as Trust Me: Four Steps to Authenticity and Charisma.
< Back to Events

AmCham brings together companies from different industries & possibilities to improve a common ecosystem.
Valeria Kogan, Chairman of the Board of Smartomica