Executive Leadership Series
Sep 10, 2013
from 08:00 till 10:00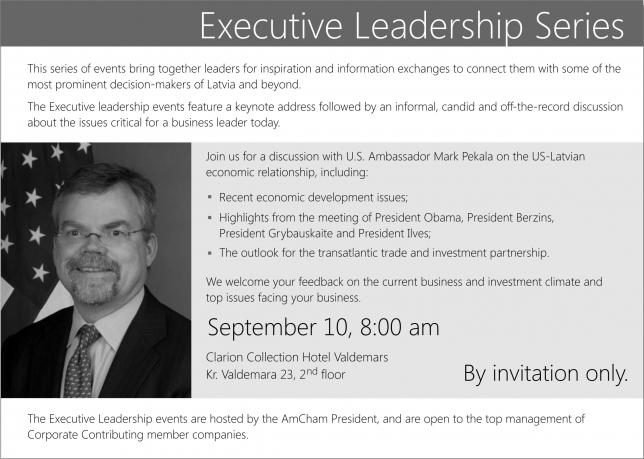 Mark Pekala, US Ambassador to Latvia met with AmCham members to discuss the US-Latvian economic relationship, including the recent economic development issues and the outlook for transatlantic trade and investment partnership agreement.
This was a special event open to the top management of AmCham Corporate Contributing member companies.
< Back to Events

AmCham is a great place for networking, exchanging ideas and generating new business directions.
Peteris Kokovkins, Director of Baltic Technology Group