Review on recent healthcare projects
Sep 28, 2021
from 15:30 till 16:30
Hybrid: Online & Workland office (Audeju 15)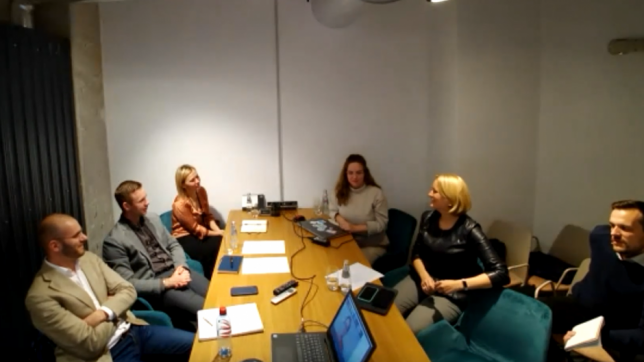 On Sepember 28, the healthcare work group members gathered for a hybrid meeting to discuss outcome and latest develpoments on the ongoing healthcare projects such as: Increasing Public Health Funding, Oncology Data Registry, Digital Health Summit, Digital Health Strategy, Legal Framework for Secondary Use of Health Data and Value based healthcare approach.
The next Healthcare work group meeting is scheduled for November 9 at 15:30 via Zoom. If you plan on attending, please confirm your participation by sending an e-mail to ieva.melngaile@amcham.lv or register below.
< Back to Events

AmCham is based on values and behaviors that enable its members to fulfill a common purpose - a sustainable and transparent business environment, and we are truly proud to be a part of this growing community.
Edgars Skvariks, Corporate Public Affairs Manager at Bayer