Discussing top healthcare issues for 2022
Jan 11, 2022
from 15:30 till 16:30
Online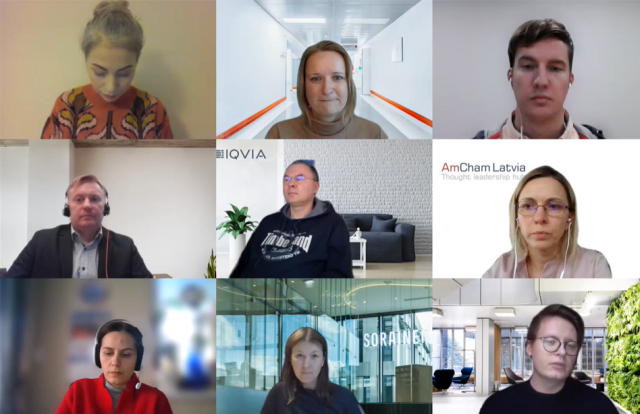 On January 11, the Healthcare work group members met for the first meeting of 2022 to look back on the progress of 6 pilot projects in 2021: Digital Health Strategy; Legal Framework for Secondary Use of Health Data; Health Data Summit, Value based healthcare approach and Sustainable healthcare financing. The group set the priorities for 2022.
The work group decided to set the agend for 2022 by:
Supporting Latvia's healthcare policy improvements through an open dialogue and regular communication with state institutions and other stakeholders based on international best practices and innovation;
Holding regular meetings of the Healthcare Work Group to support priority projects focusing on Sustainable healthcare financing model and Value-based healthcare approach;
Supporting existing projects, such as the development of digital health strategy and legal framework for secondary use of health and social data;
Considering continuing the Health Data Summit, given there is sufficient engagement from the other partners.
The next Healthcare work group online meeting is scheduled for February 22, 2022 at 15:30. If you would like to get involved, please confirm your participation by sending an e-mail to ieva.melngaile@amcham.lv.
< Back to Events

AmCham works hard to accomplish its goals and is a voice in the business community that is heard.
Filips Klavins, Managing Partner at Ellex Klavins