The man who brought stability
Feb 26, 2014
from 18:30 till 21:00
Radisson Blu Daugava Hotel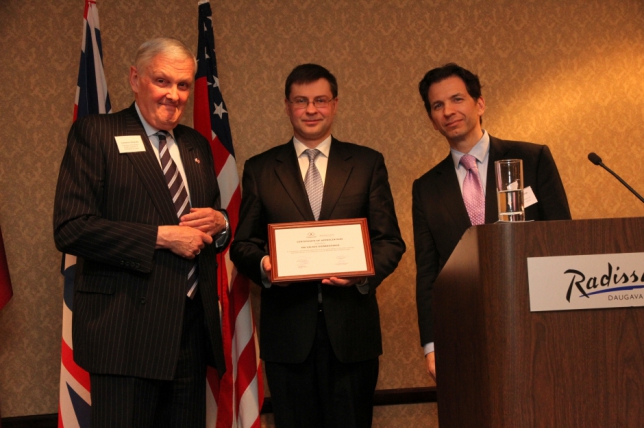 The members of the American and British Chambers of Commerce were delighted to host a dinner with ex Prime Minister, now Member of Parliament Valdis Dombrovskis.
Ex Prime Minister reflected upon key accomplishments and challenges of his government and shared his future vision for Latvia and the EU. He delivered a macroeconomic overview, elaborated on the adoption of the Euro and spoke on transatlantic relations.
He took a number of questions ranging from the challenges in demography and education to the present political crisis in Ukraine.
Mr. Dombrovskis was the longest serving Prime Minister in the history of Latvia (2009-2014). He is the leader of Unity's ticket in the upcoming European Parliament election and has been nominated as one of the candidates for the post of European Commission President from the European People's Party.
< Back to Events
Being part of AmCham is a great way to maintain business contacts with entrepreneurs and professionals.
Normunds Bergs, Chief Executive Officer, SAF Tehnika