Members speak their minds
Jan 22, 2014
from 13:00 till 14:00
Spīgulis & Kukainis Law office, 4th floor, Valnu 3.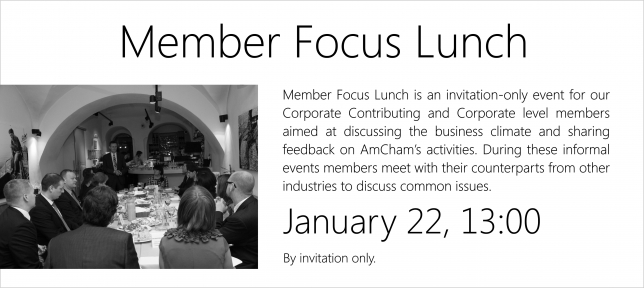 A small group of Corporate Contributing and Corporate members met to discuss their businesses and to provide feedback on AmCham activities.
This was a good opportunity for members to meet their counterparts representing various industries and AmCham board to discuss the role that AmCham can play in supporting them. In members' view AmCham plays and important role in improving the business and investment environment in Latvia and provides the right combination of event programs. Among the topics of interest mentioned by members were public-private partnership issues and the availability and quality of human resources.
Each Corporate Contributing and Corporate member company will be invited to one of these lunches to share their feedback on AmCham's role and activities.
Supported by
< Back to Events
I look forward to promoting stronger U.S.-Latvia ties and working with AmCham members to ensure Latvia is a trusted destination for international business.
John Tully, Chairman of the Board of MikroTik