Members share their feedback
Sep 27, 2019
from 12:30 till 14:00
COBALT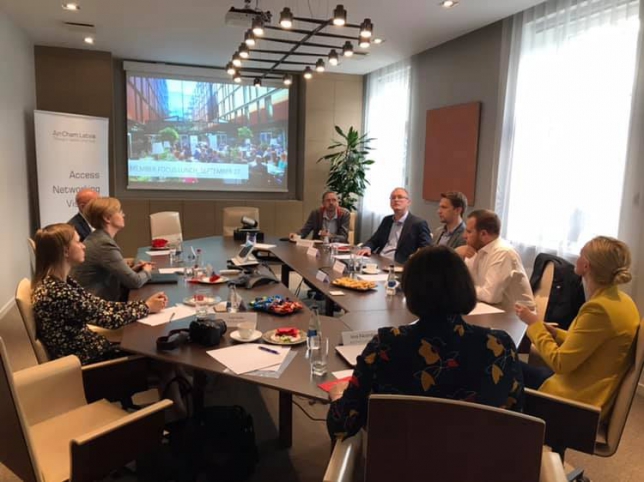 A group of AmCham members, representing various industries were invited for the Member Focus Lunch on September 26 to discuss their businesses and to provide feedback on AmCham activities.
Member Focus Lunch is an invitation-only event for our Corporate Contributing and Corporate members aimed at discussing the business climate and sharing feedback on AmCham's activities. During these informal events members – usually CEOs, executives, directors or owners – meet with their counterparts from other industries to discuss common issues.
Supported by:

< Back to Events

Together with AmCham we can develop our networking not only in the local market with local companies, but also reach out to good partners far away from Latvia.
Ugis Grigorjevs, Head of Sales at Nordwoc