Members speak out
Aug 23, 2016
from 13:00 till 14:30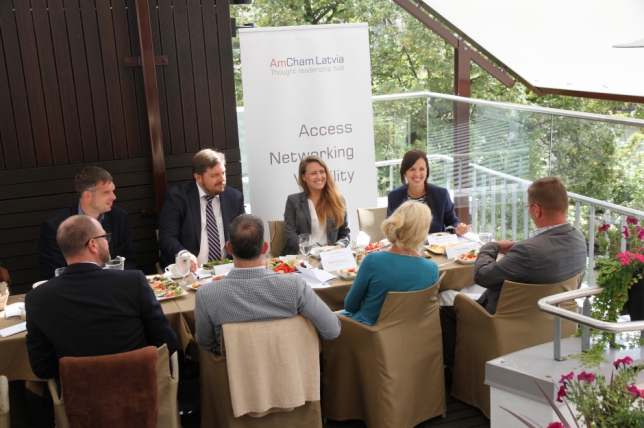 A small group of AmCham members representing different membership levels and various industries met on August 23 for an informal lunch to discuss their business and share feedback on Chamber's activities. Member Focus Lunch is AmCham Board's initiative to get to know our members and their needs. The Vice President for Membership issues of AmCham Janis Meija welcomed the participants, introduced with AmCham programs, latest updates and future plans. Members then gave their feedback about current programs and plans as well as shared some fresh ideas for new events, programs and communication.    
Usually 2-3 board members meet with a small group of AmCham members.
Powered by:
< Back to Events
We joined AmCham as a community of shared values to expand our access to global competencies and to foster the quality of the health ecosystem.
Agrita Kiopa, Vice Rector for Science, Riga Stradins University