A memorable premiere: The Queen of Spades
Feb 20, 2020
from 17:30 till 21:00
Latvian National Opera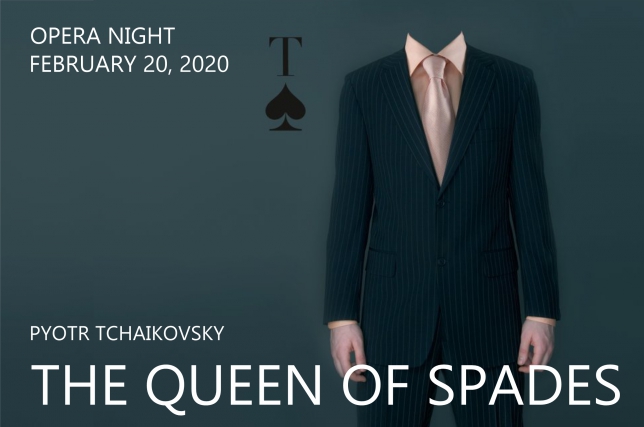 90 members and guests enjoyed the new production of THE QUEEN OF SPADES by Pyotr Tchaikovsky along with a kick-off reception at the Grand Hotel Kempinski Riga on February 20. During the reception, Sasha Kelberg, CEO of GroGlass and former Board member of AmCham gave an introductory lecture about the opera and its composer Pyotr Tchaikovsky. 
In addition to the reception at the Grand Hotel Kempinski Riga members and guests were invited to a small reception with coffee and dessert during the first intermission at the Red Hall of the Latvian National Opera house. It was a great evening of music, novelty and great company.
Opera Night is one of our most popular events offering an exclusive opportunity for AmCham members and friends and it has become one of AmCham's traditinal events that is held since 2014. 
ABOUT
What is the deciding factor in a man's fate - love, which liberates from obsession, or the magnetic thrill of a game, which subjects the will with an iron fist? Noted Russian poet Alexander Pushkin's story Pikovaya dama (The Queen of Spades, 1836) drew accolades as soon as it was published – readers were intrigued by its fantastical subject matter and precisely captured zeitgeist. Thanks to Pyotr Tchaikovsky's outstanding talent, the love triangle between Herman, Liza and the Countess captivates with the depth of its psychological representation.
< Back to Events

AmCham represents the interests of its members, making membership a valuable asset.
Matiss Kukainis, Partner at Spigulis & Kukainis