100% networking. No ties allowed.
Jun 27, 2013
from 18:30 till 21:00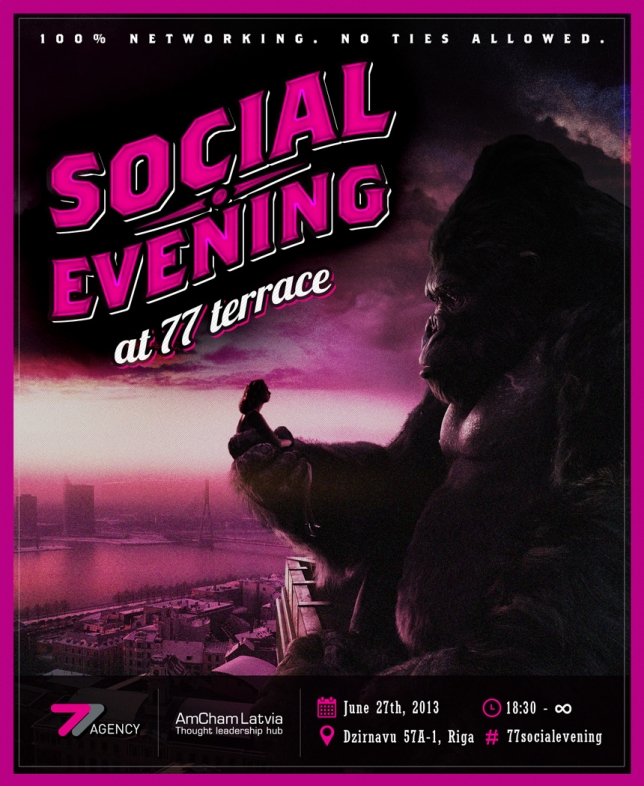 Interesting conversations, delicious cocktails and fantastic views from the 77Agency Terrace over Riga were much enjoyed by our members and friends at the Social Networking event hosted by 77Agency. The evening offered an opportunity to make new friends and experience delicious food in a unique location. A huge thank you to Carlo, Fanoel and the entire 77Agency team for a wonderful and relaxing evening! We had a really great time!
< Back to Events

AmCham brings together companies from different industries & possibilities to improve a common ecosystem.
Valeria Kogan, Chairman of the Board of Smartomica