The Leader's Guide to Cybersecurity
Sep 28, 2020
from 17:00 till 19:00
Online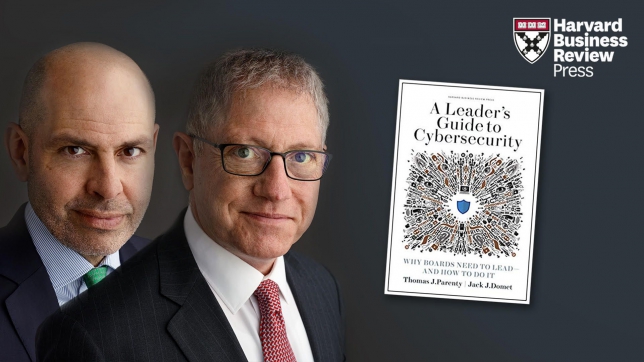 On September 28, AmCham invited members to explore the topic the Leader's Guide to Cybersecurity by the Harvard Business Review author Thomas J. Parenty.  The event was kindly offered to our members by Tatarklubben and  the Harvard Business Review Press.
A nontechnical guide showing executives how to take ownership of their company's cybersecurity. Cybersecurity is suffering from a crisis of leadership. Even though companies are investing an unprecedented amount of cash to keep their data, assets, and companies safe, cyber attacks are on the rise - and the problem is worsening. No amount of technology, resources, or policies will reverse this course. This is why boards of directors need to take control from IT. In A Leader's Guide to Cybersecurity, the authors - who've spent over 35 years helping boards around the globe - present a timely, clear-eyed, and actionable framework that will empower senior executives to take ownership of cybersecurity. Filled with tools, best practices, and strategies, A Leader's Guide to Cybersecurity is the guide to navigating this daunting but necessary transition.
Thomas J. Parenty is an executive director of Archefact Group. He formerly worked for the National Security Agency, and consults with many corporate and government organizations about information security and privacy issues.

Revisit the event here!
< Back to Events

AmCham is a place to meet representatives of other industries and understand the business environment.
Signe Velina, Market Access Manager Latvia of Johnson & Johnson