Reforms in the judicial system underway
Apr 04, 2019
from 08:00 till 09:30
Pullman Riga Old Town, Jekaba street 24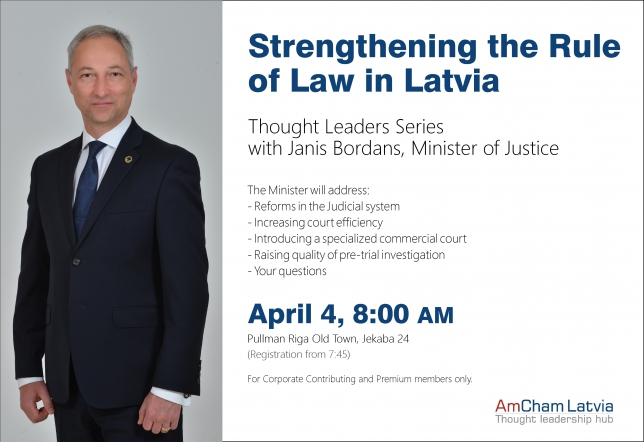 Our April Thought Leaders Series meeting with Janis Bordans, Minister of Justice gathered Corporate Contributing, Premium Partners and AmCham Board members. The Minister engaged in a direct dialogue about the reforms in the judicial system. He also spoke on increasing court efficiency, introducing a specialized commercial court and raising quality of pre-trial investigation.
Thought Leaders Series is a program designed exclusively for the top management of AmCham top-tier members in order to bring together leaders to exchange views on various issues critical for their business as well as on improving the business and investment climate in Latvia.
< Back to Events

AmCham is a great platform for companies and individuals sharing the same values.
Aigars Milts, Chief Executive Officer of IIZI Brokers