Training: The wisdom of teams
Nov 02
from 09:30 till 17:00
Park Inn By Radisson Riga Valdemars, Krogus 1
AmCham Latvia in cooperation with
TeamLead
invites you to a training devoted to the development and management of successful teams. In this training you will gain insight into the functioning of your team, learn effective strategies in handling change and conflict, and identify steps to increase synergy of your unique team.
Teams are complex structures comprised of individuals with diverse personalities, biases, strengths and weaknesses working together to achieve a common goal. Leaders are constantly striving to crack the team driving puzzle. What if all the answers already exist inside your team and all you need is to learn how to hear them?
You will learn:
-
A new, powerful model of team dynamics;
-
Effective strategies in handling change and conflict;
-
How to increase synergy of your unique team;
-
What unproductive behavioral patterns hinder your team from achieving its best;
-
What is the role of a leader and how to optimize the level of your team development;
-
How to boost successful development of your team.
Everyone who faces the challenge of team development and motivation is welcome to attend, including leaders and executives, HR managers and entrepreneurs.
The event will be held in two parts:
1)
10:00-13:00 Interactive public lecture on team development
2)
14:00-17:00 A training session for a limited number of leaders and executives
Trainers:
Artur Chernikau
currently works as an Executive Coach and Business
Trainer,
and serves as Vice President of the International Coach Federation in Latvia. He is a fellow of Oxford Leadership, founder of TeamLead. Artur brings over 12 years of leadership experience from the financial and shared services industries with a passion for defining strategy, leading change, and cultural and organizational development. He has extensive experience engaging with culturally and geographically diverse teams as he has lived in multiple European countries, the United States, and Singapore. He has led training workshops for companies including MB Grupa, SEB Bank, KLIP Marine Shipmanagement,
Rosiner
Restaurants, the Cabot Corporation and others.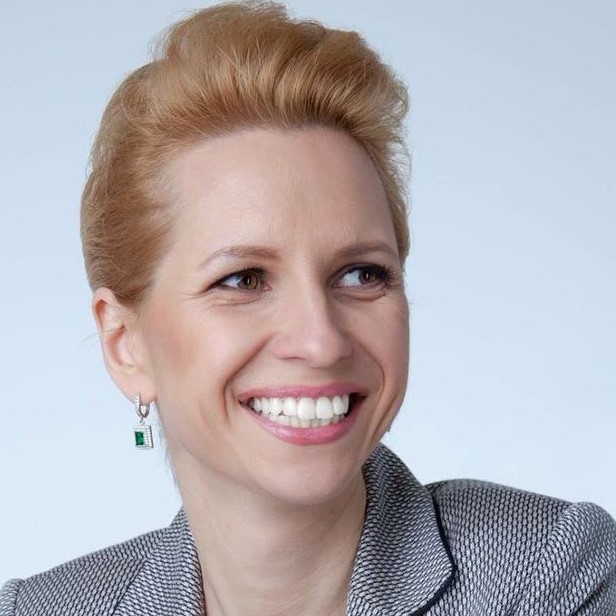 Elena Zlygosteva
currently serves as an Executive Coach at TeamLead and Lumina Assessment Practitioner. She is a Board member of the International Coach Federation in Latvia. Elena has over 20 years of experience in Human Resources field and career consulting within international companies.
She works towards her purpose to make best global leadership development programs available to professional organizations in Latvia.
The event will be held on November 2 from 10:00-17:00 (registration and coffee from 9:30) at the Park Inn by Radisson Riga Valdemara. Networking lunch will take place from 13:00-14:00 at the hotel restaurant and will be available to all seminar attendees.
Admission: EUR 50 members/EUR 65 non-member for public lecture (lunch included); EUR 100 members/EUR 125 non-members for a full workshop.
Please sign up below indicating in the Additional requirements section if you would like to participate in a full-day program or will attend only the lecture.

Please note that you may sign up until October 30 at 4:00 pm. Cancellations will be accepted until then also. The Chamber reserves the right to bill those who signed up but did not attend.



< Back to Events
AmCham works hard to accomplish its goals and is a voice in the business community that is heard.