What's the next big threat coming down the line?
Mar 20, 2019
from 13:00 till 17:00
The U.S. Embassy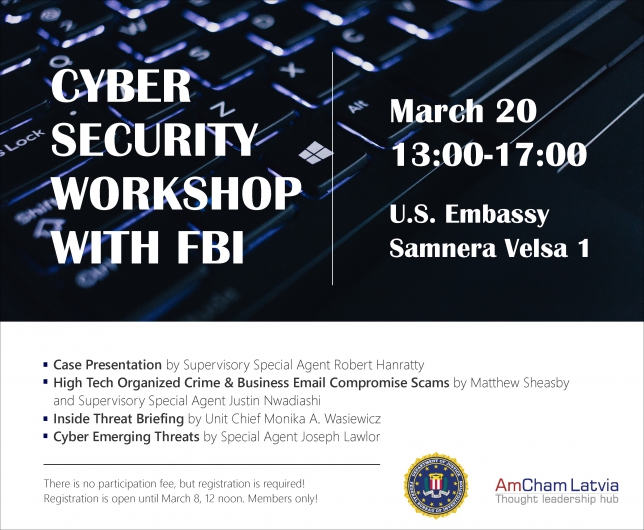 On March 20, AmCham Latvia in cooperation with the U.S. Embassy and the Federal Bureau of Investigation (FBI), U.S. Department of Justice held an exclusive half-day seminar devoted to the topic of Cyber Security. The event was quickly sold out, thus afferming high relevance and interest in the topic.
The workshop was very insightful and practical from exploring challenges brought by insider threats to case studies about high-tech organized crime, e-mail compromise scams, money laundering and financial frauds. 
We are grateful for this excellent educational opportunity provided to our members by the U.S. Embassy!
< Back to Events
Being part of AmCham is a great way to maintain business contacts with entrepreneurs and professionals.
Normunds Bergs, Chief Executive Officer, SAF Tehnika