Leadership in times of COVID-19
Apr 23, 2020
from 15:00 till 15:45
Online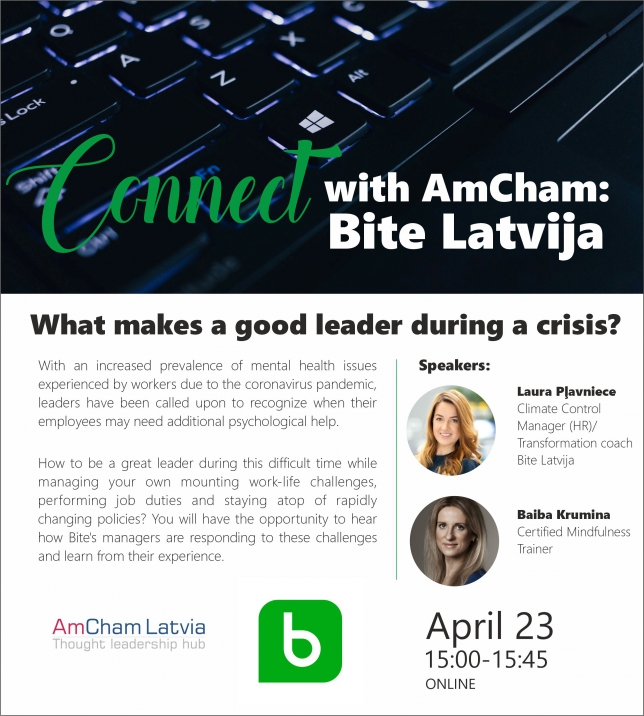 Our 4th webinar in Connect with AmCham series with Laura Pļavniece, Climate Control Manager (HR)/ Transformation coach from Bite and Baiba Krūmiņa, Mindfulness trainer was devoted to the theme of leadership in the time of the coronavirus. It requires conscientious behavior, flexibility, empathy and leading by example. Both experts also touched mental health issues that are currently experienced by workers, leaders and managers.
Laura explained how leaders in Bite are coping with stress and leading their teams through this crisis.  She emphasized that top management serves as a role model for all other employees and shares their daily routines with other employees. Bite also offers their employees psychological help that is provided by their health insurance program.
Speakers: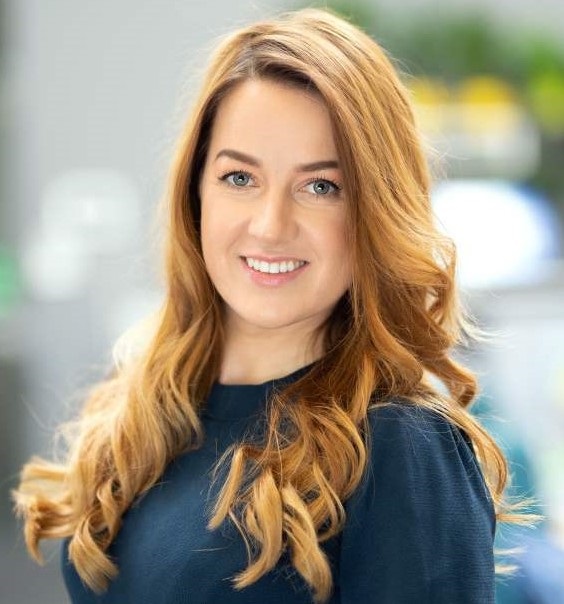 Laura Pļavniece,  Bite Latvija, Climate Control Manager (HR)/ Transformation coach 
Experienced Human Resources Manager with a demonstrated history of working in the telecommunications industry. Skilled in Coaching (ICF), Leadership and talent building, Quality Management, Team Building, and Management.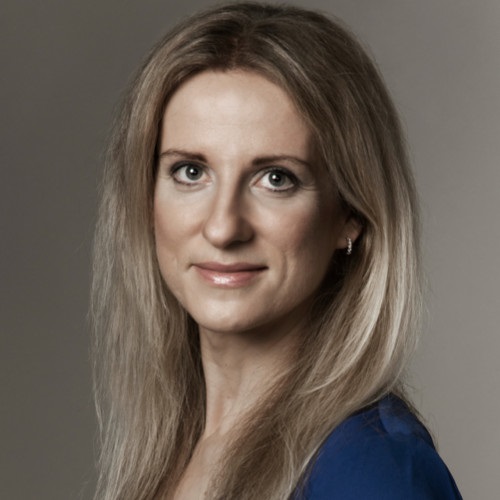 Baiba Krūmiņa, 
Certified Mindfulness Trainer
Baiba Krumina is Certified Mindfulness Trainer with ten years experience in insurance and banking. She has tought Minfulness Based Stress Reduction programs in Houston, and is qualified by the UC San Diego Center for Mindfulness. She helps leaders and their teams enhance performance and become more kind, wise and effective in everything they do through mindfulness and other practices grounded in neuroscience.
AmCham webinars are organized in order to provide relevant expert knowledge and share best practices between members in the context of circumstances resulting from the global pandemic.
< Back to Events

AmCham works hard to accomplish its goals and is a voice in the business community that is heard.
Filips Klavins, Managing Partner at Ellex Klavins