International School of Latvia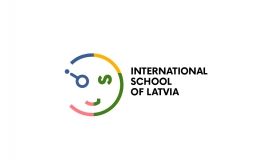 The International School of Latvia (ISL) was founded in 1994 and is an independent, coeducational, non-profit, college preparatory day school. ISL offers an education for children of all nationalities from 3 to 18 years of age. ISL has enjoyed rapid growth over the past years and today, has a purpose-built, state-of-the-art campus. Our campus serves over 400 students Preschool 3 through Grade 12. Currently, the student body is composed of almost 40 nationalities. The ISL Faculty consists of staff from Australia, Canada, France, Germany, India, Latvia, the United States, and the United Kingdom. ISL offers a student-teacher ratio of 6 to 1 with an average class size of 17 students. ISL is an International Baccalaureate Continuum School offering all three IB programs: Primary Years Program (PYP) - Preschool 3 - Grade 5, Middle Years Program (MYP) - Grade 6 - 10 and the Diploma Program (DP) - Grades 11 - 12. Students in Grades 9 - 12 follow a college preparatory program leading to the IB Diploma or the ISL Diploma. The program has gained recognition and respect from the world's leading universities. Graduates of the International School of Latvia are accepted in such prestigious and competitive universities as New York University - Abu Dhabi, Stanford University, Oxford University, as well as many others.
< Back to Members

AmCham is based on values and behaviors that enable its members to fulfill a common purpose - a sustainable and transparent business environment, and we are truly proud to be a part of this growing community.
Edgars Skvariks, Corporate Public Affairs Manager at Bayer