Executive Leadership Series with Minister of Justice
Apr 24, 2014
Radisson Blu Hotel Latvija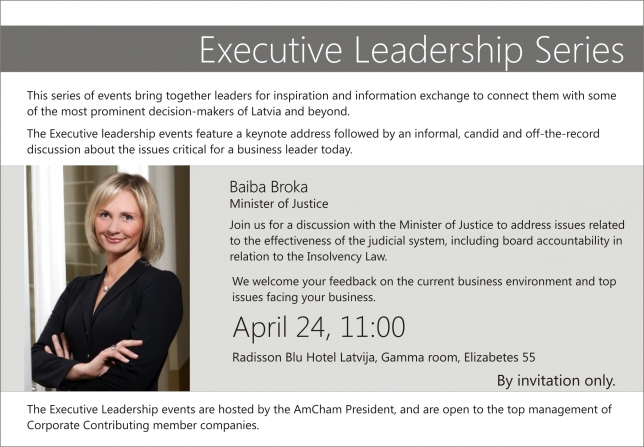 Today top management of Corporate Contributing members met with the Minister of Justice Baiba Broka to discuss issues related to the effectiveness of the judicial system and amendments to the Insolvency Law.
The Executive Leadership Series events are hosted by the AmCham President and are open to the top management of premier level member companies.
< Back to News

Being an AmCham member is a great opportunity of interacting with other members about business & market dynamics in Latvia and in all Baltic states. Looking forward to collectively supporting our future, particularly in the areas of talent sustainability and business progress.
Yesim Ozer, Market Director Mars Baltics