BaltCap to become majority shareholder of HansaMatrix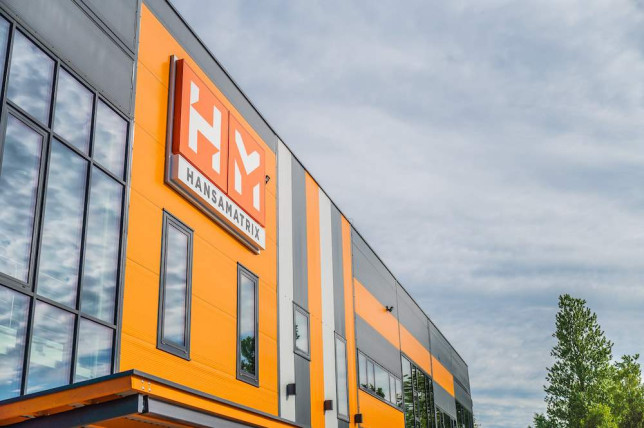 Private equity fund manager BaltCap through its company Emsco will become the largest shareholder of the high-tech company HansaMatrix. BaltCap has successfully concluded the voluntary share purchase offer by acquiring 93.1% of HansaMatrix shares.
Juris Pārups, Investment Director at BaltCap, is content that HansaMatrix's voluntary share purchase offer has been successfully concluded. "We are grateful to HansaMatrix's shareholders for entrusting us. The positive outcome and such active participation of shareholders demonstrate that the investors felt the offered share price fairly reflected the company's value and offered an attractive premium. The new ownership structure will now allow the company to better raise additional capital to unlock the company's further growth potential and thereby also help to boost the economy in the Baltics," Pārups commented.
Given that SIA Emsco will acquire more than 90 percent of HansaMatrix's voting rights, SIA Emsco, per Takeover Law, will have the right to redeem the shares of Hansamatrix held by remaining shareholders without their consent. "SIA Emsco intends to execute this right in accordance with the Takeover Law," Pārups stated.
BaltCap plans to propose delisting from the regulated market. Pārups noted: "The delisting of HansaMatrix will allow us to focus on the long-term development of the company. It is a common global practice for companies to enter the stock market at certain stages of their development and, similarly, to exit when the market circumstances change."
According to law, initiating the delisting of shares from the regulated market requires approval from at least 75% of the shareholders.
BaltCap's offer was valid for 30 days – from 2 March 2023 to 31 March 2023. The voluntary share purchase offer price was €8,50 per share, which was a 22% premium on the price at the end of 2022 and a 12% premium on the price of 16 February 2023, the last trading day prior to the announcement of the intention to launch the offer.
In November 2022, the Competition Council of Latvia decided to allow BaltCap's company Emsco to acquire HansaMatrix.
Source: Labs of Latvia
< Back to News

We are very pleased to be part of AmCham and are looking forward to driving innovation forward in Latvia.
Mikko Fernström, General Manager, Biogen Latvia