Data Security Solutions in favor of sports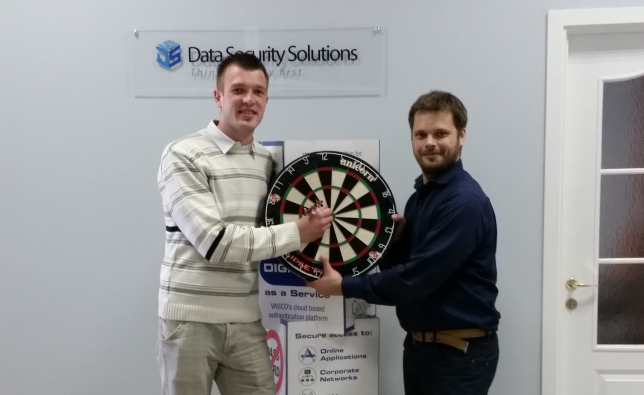 Data Security Solutions supports Latvian Darts Federation, its activities and in particular the best Latvian sportsman Madars Razma who is continuously winning various international tournaments. Razma won the Latvia National Championships in 2010, 2012, 2014 and 2015. According to the World Darts Federation rankings he is in the 6th place.
Watch the video about Madars Razma below:
In addition, Data Security Solutions supports the Latvian Bridge Federation, helping to organize tours of Latvian championships.
Data Security Solutions is going to support the 13th European Youth Pairs Championships and 2nd Youth Camp in Liepaja that will take place in Liepaja 12th to 20th July 2016 and will gather thousands of people.
< Back to News

Roche Latvija is pleased to be part of the AmCham community.
Rauls Vēliņš, General Manager, Roche Latvija