Helping people live better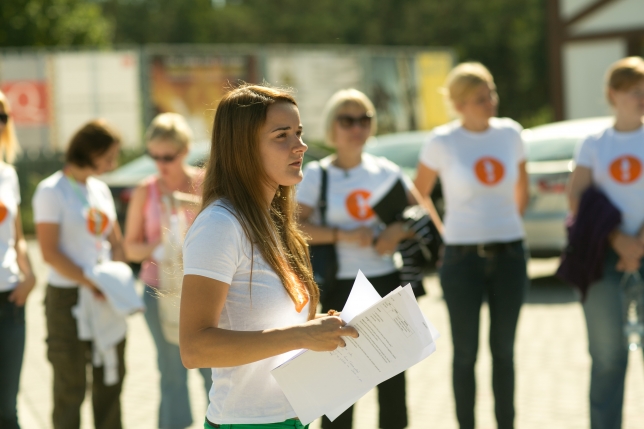 In August GSK Latvia held an Orange or Good Works Day for the 4th consecutive year.
In 2011, during the European Year of Voluntary Work, GSK Latvia received an award in the category "Voluntary Work Organizer - Legal Entity that Organizes Voluntary Work or Provides Information about Voluntary Work Opportunities" for helping lonely pensioners in the municipality of Roja. During Orange Day GSK Latvia employees can jointly provide support to those who genuinely need it at the same time implementing the GSK mission in practice - helping people do more, feel better and live longer. Orange Day, in the opinion of employees, is also the opportunity to negate one's "aloofness" and to see the harsh reality of the situation experienced by the large part of society every day.
Dins Šmits, Managing Director of GSK Latvia said: "The goal of our Orange or Good Works Day is to make some positive contribution to community and life of citizens. In other words, we can fulfill our mission - helping people to live and feel better, not only with the help of our medicines, vaccines and healthcare products, but also by providing quite specific support to those members of society who most need it. And what's most important - it's impossible to define who's really helping whom - whether it's us helping old people or old people helping us, because the benefit is mutual."
< Back to News

AmCham is a great place for networking, exchanging ideas and generating new business directions.
Peteris Kokovkins, Director of Baltic Technology Group