Iain Kennedy & Ilze Zoltnere join FICIL's Board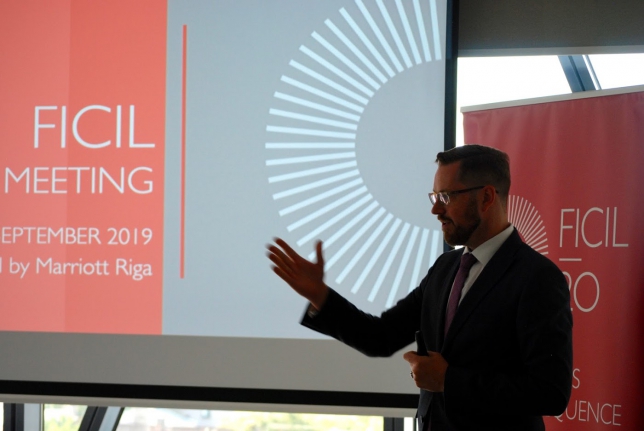 Two new board members Iain Kennedy and Ilze Zoltnere have been elected to join the management board of Foreign Investors' Council in Latvia (FICIL) by its members.
Iain Kennedy is the CEO of insurance company Balta. He has over 15 years of experience in insurance, working in Latvia, Poland, Saudi Arabia, Czechia and United Kingdom. Mr. Kennedy has graduated from the Liverpool John Moores University in UK with a degree in business management.
Ilze Zoltnere is the head of Corporate Banking in Luminor bank, responsible for servicing bank's business clients. Ilze has top level management experience in multiple auto industry companies, in finance, telecommunications and media industry. Ms. Zoltnere has graduated Riga Business School with a MBA degree.
Gunta Jēkabsone, chairperson of FICIL board: "I am glad to welcome the new board members in our team! Their experience will broaden our competences and strengthen our organisation's capability to make far-sighted and strategic decisions. Our mission is to be the one voice of foreign-owned companies in Latvia, therefore it is important to have a broad range of perspectives in our decision-making process."
FICIL's board is led by Gunta Jēkabsone, executive director of Circle-K Latvia. Ints Krasts, board member of SEB Latvia, and Māris Gruzniņš, board member of Schwenk Latvija serve as vice-chairs of the board. Arnis Sauka, professor at SSE Riga, Baiba Apine, director of Business and IT consulting at PwC as well as Zinta Jansons, partner at Ellex Kļaviņš law firm are also members of FICIL board.
< Back to News

We re-affirm our commitment to the values that AmCham stands for and that we share.
Kārlis Danēvičs, Board member, Head of Credits and Risk at SEB Banka