Would you like to support Independence Day Picnic?
We would like to inform you that AmCham has been invited to host the traditional American Independence Day picinc on July 2, 2016.


While the event details remain to be fleshed out, we are looking at holding a festive, family friendly outdoor event filled with American culture and traditions. We are hoping to welcome about 400-500 people to the picnic for a late afternoon of fun, sports, food and entertainment.

By highlighting the Fourth of July traditions, we hope to celebrate this favorite American holiday with our members and partners.

In order to stage a celebration like this, we are looking for sponsors. We have created various sponsorship levels and benefit packages, and are looking forward to your reply. If you are interested in supporting the picnic either by financial or in-kind sponsorhship, do not hesitate to contact our program Manager Zane Ozolina at: zane.ozolina@amcham.lv or 6721-2067.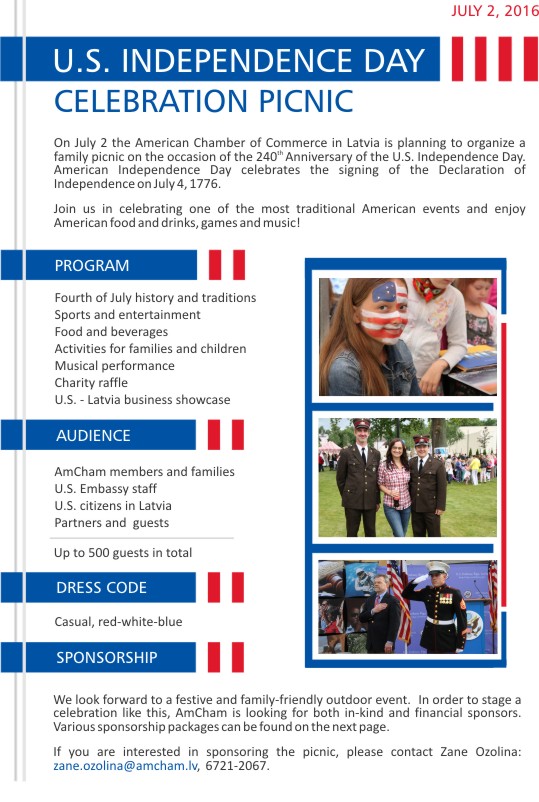 < Back to News

AmCham and PwC share the same values and targets to achieve socially.
Zlata Elksnina-Zascirinska, Country Managing Partner at PricewaterhouseCoopers