Janis Paksis becomes a member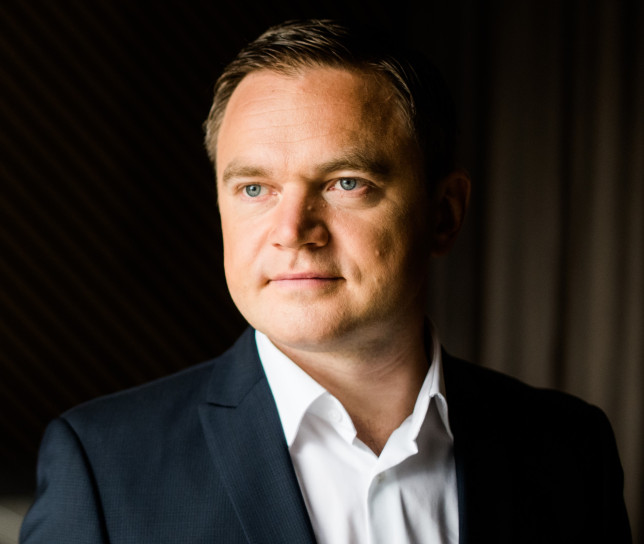 Janis Paksis, a professional with more than 20 years of experience in leadership, business, and technologies management, has recently joined AmCham as an individual member.
He is a business technologies expert passionate about the development of businesses, services, products, and offerings using the latest innovations, approaches, and technologies. He also has an extended experience in Finance, Telecommunications, and IT & Technologies industries.
Janis was in the role of Delivery Lead at Accenture, a leading global professional services company, managing the project portfolio. Prior to that, he was General Manager of Tele2 Shared Services Center driving company growth and development in Latvia, ensuring billing and IT services for Tele2 Group. He led a number of operational functions and departments, driving best practices and Innovations implementation. Earlier he was in the role of Digital Banking Lead in Hansabank, and lead Product and Technology Development in SEB, developing the best Digital Banking solutions in Baltics.
Janis holds a Master of Business Management from Riga Technical University, BALTECH Study Centre; Master degree in Management of Information Systems from the University of Latvia and has a degree in Engineering (Information Technologies & Systems management) and Bachelor degree (IT) from Riga Technical University. He extended his education with professional certificates in Agile and Project Management, as well Mini MBA from the Stockholm School of Economics. Currently, Janis is leading the course for executives "IT Management & Tech Innovations" at Riga Business School.
Janis is Chairman of the Board of the Latvia Project Management Association.
Janis is actively involved in AmCham events and activities, organizing the sessions and Technology/ Agile Master classes for AmCham members.
A warm welcome to the AmCham community!
< Back to News
AmCham is a 'must-join' organization for any company of scope or international ambition.
Karlis Cerbulis, Senior Vice President of NCH Advisors, Inc.