John Tully re-elected as President of AmCham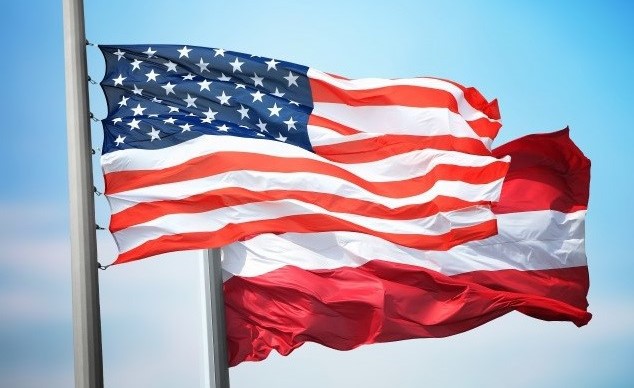 On March 11 during the board meeting, John Tully, CEO of MikroTik was re-elected as the Chairman of the Board and President of AmCham Latvia for 2022-2023. He has served as the President of AmCham since 2021, and as a Board Member since 2020.

John has served as the President of AmCham since 2021, and as a Board Member since 2020. He currently serves as Chairman of the Board of MikroTik, a network equipment manufacturer.

According to John Tully, "During this time of geopolitical crisis, the mission of AmCham remains more important than ever - to continue strengthening further economic and business ties with the U.S. As representatives of American and international business community, we stand united in maintaining stability and economic security in Latvia. The power of our network remains even more important as we navigate through the fallout of the appalling war in Ukraine. We stand with the people of Ukraine and pledge to help however we can."
In addition, to the election of the President, Liene Dubava, Roberts Melbardis, Pauls Miklasevics and Ieva Racenaja were elected to serve as Vice Presidents for the next year.

On March 10 at the Annual General Meeting members elected Board members. Joining the Board will be Edgars Labsvirs of Medtronic. Re-elected are Liene Dubava of Nasdaq Riga, Dita Erna Sile of Novartis Baltics and John Tully of MikroTik. Congratulations to the newly elected and re-elected Board members!
The Board of AmCham for 2022-2023 consists of:
Liene Dubava, Member of the Management Board, Nasdaq Riga and Head of Issuer Services, Nasdaq Baltic
Edgars Labsvirs, Health Policy and Market Access Manager Baltics, Medtronic
Roberts Melbardis, Country Manager Operations Director, Encompass Digital Media
Pauls Miklasevics, Individual member
Ieva Racenaja, Director, Riga Graduate School of Law
Dita Erna Sile, Public Affairs and External Communication Head Baltics at Novartis Baltics
Sarmis Spilbergs, Associate Partner at Ellex Klavins
John Tully, Chairman of the Board, Mikrotikls
Liga Smildzina-Bertulsone, Executive Director of AmCham Latvia
< Back to News

Roche Latvija is pleased to be part of the AmCham community.
Rauls Vēliņš, General Manager, Roche Latvija