Make what's next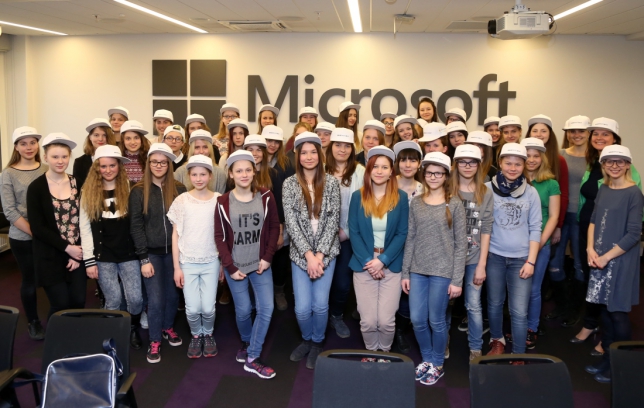 On March 30, Microsoft Latvia in cooperation with Riga TechGirls organized an event for 50 young teenage girls to inspire them to pursue a future career in ICT.
The event was part of Microsoft's global initiative Make What's Next to encourage young female talent to consider tech as a future career path. Marianne Roling, General Manager of Microsoft CEE SMS&P business, kicked off the evening and shared her experiences on career development in ICT. Marianne's speech was followed by two presentations from local start-up leaders, Alise from Infogr.am and Sabine from Sorry As A Service. Furthermore, the event featured a fun coding exercise, which proved to be much exciting for the girls. Altogether, the feedback from the participants was very positive. One of the attendees sent the following e-mail after the event: "I just wanted to let you know that the event was truly fantastic. I had a great time and I am happy that I could be among those 50 girls who had the opportunity to participate. Thank you again - it was a great event!"
The event was covered by 8 leading technology, education and business portals in Latvia, including two main printed daily newspapers Diena and Neatkarīgā Rīta Avīze.
< Back to News

I'm delighted to be part of business community which strives to improve the business environment.
Roberts Melbardis, Country Manager, Encompass Digital Media Latvia