RMHC Latvija steps up to help Ukraine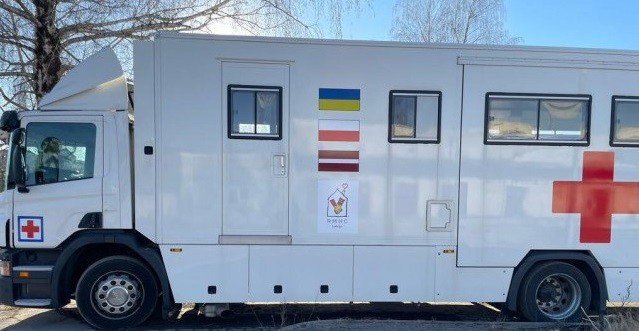 Ronald McDonald Care Mobile Latvija (RMHC Latvija) has arrived at the Poland border to help provide first aid to thousands of Ukrainian refugees. In collaboration with a team of Polish medical staff, the RMHC Latvija Care Mobile unit is full of medical supplies and ready to provide 24/7 support to children and families from Ukraine. The Care Mobile has already traveled to 10 villages and provided first aid to more than 300 Ukrainians.
If you'd like to support this effort, visit https://rmhc-latvia.lv/en/product/donate/
You can pay by credit card, and hopefully soon by PayPal. Ronald McDonald House Charities Latvija Podhalańska Grupa Poszukiwawczo Ratownicza
< Back to News

Membership is an attestation that we belong to the modern Latvian business community.
Dace Silava-Tomsone, Managing Partner, COBALT