SEB bank: Financial literacy starts in schools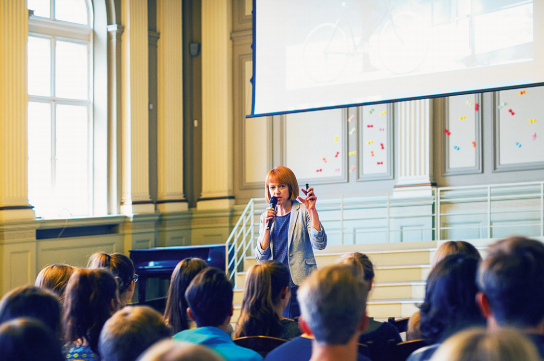 In the last three years SEB professionals have visited 500 schools in the Baltics, giving over 1000 lessons on financial literacy to more than 21 000 kids.
In 2015, SEB bank Latvia started its tradition of visiting schools to teach high-school students about financial literacy and smart ways of money management. Later colleagues from Lithuania and Estonia also joined the initiative. In total during this time SEB employees have visited 500 schools in all three Baltic countries. "Every year between 50 and 70 colleagues voluntarily take part in the initiative in each country. They gladly share their knowledge and experience with young people, offering not only theoretical knowledge but also their personal experience. Furthermore, the youngsters are very responsive as an audience- they are knowledgeable, interested and actively participate in discussions. I'm really happy when students ask me questions about how to properly save money or share their thoughts about the pension system- we see that the young generation is thinking long-term, which is a good basis for us to create a developed and prosperous country together," says Ieva Tetere (in the photo), Chairwoman of the Board at SEB bank, who also visits schools and meets young students every year.

Source: Finance Latvia Association
< Back to News

AmCham represents the interests of its members, making membership a valuable asset.
Matiss Kukainis, Partner at Spigulis & Kukainis