Valdis Dombrovskis becomes new EU Trade Commissioner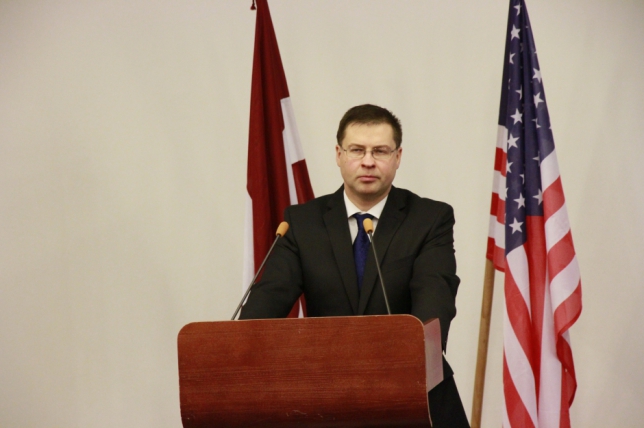 European Commission Executive Vice President Valdis Dombrovskis will be the EU's new trade commissioner and he will also be a Trade Chief to deal with the United States. Mr. Dombrovsksis, who has served as acting trade commissioner since the resignation of Phil Hogan last month, will relinquish some of the current responsibilities in his broad economic portfolio.
Valdis Dombrovskis will take over a packed portfolio that will include:
a possible escalated tariff fight with the U.S. over aircraft subsidies
the risk of a transatlantic trade war over digital taxes in Europe
controversial American duties on EU steel and aluminum
post-Brexit commercial ties with the U.K.
a long-sought deal with China to open its market more to foreign investment
defense of the World Trade Organization's ability to settle disputes
the hunt for an EU consensus on the next WTO leader
ratification of a landmark free-trade deal with Mercosur
a trade policy review to account for the coronavirus pandemic
Mr. Dombrovskis, is an executive vice-president in charge of the euro at the European Commission, the EU's executive arm in Brussels, and a former Latvian Prime Minister. Commission President Ursula von der Leyen named him to succeed Irish native Hogan as part of changes to her team that also include giving Ireland's new appointee - Mairead McGuinness - responsibility for financial services.
"We are currently in turbulent waters as regards global trade, relations with the U.S., relations with China," Dombrovskis said at a conference after von der Leyen's announcement. "We remain committed to the multilateral rules-based international system."
< Back to News

We are very pleased to be part of AmCham and are looking forward to driving innovation forward in Latvia.
Mikko Fernström, General Manager, Biogen Latvia