Welcome new member Bite Latvija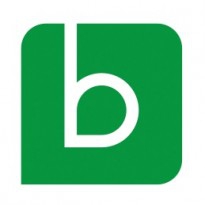 BITE Latvija
 has joined the Chamber as a Corporate member. Bite Latvija is the fastest growing mobile operator in Latvia that for more than ten years has been providing Latvians with modern and innovative mobile services that meet their needs, thus promoting positive mobile experience. 100% of BITE Latvija is owned by the international asset management company Providence Equity Partners.
Thanks to smart network development planning, the powerful BITE Latvija 4G Internet is currently available to 99% of Latvia's population. Bite's offer of mobile devices, including smartphones, tablets, screens and computers, is one of the most extensive in Latvia.
For several years now, the operator has been purposefully consolidating its position in the business segment offering to clients solutions with added value to the business - enabling entrepreneurs to boost business growth, as well as optimize expenses and improve productivity. For example, currently a modern mobile communication and ICT service portfolio is being developed in close cooperation with a subsidiary company Latnet, focusing on integrated service development and "one stop shop" concept.
In the Chamber it will be represented by Valts Karklins, Large Business Customer Director.
< Back to News
Being part of AmCham is a great way to maintain business contacts with entrepreneurs and professionals.
Normunds Bergs, Chief Executive Officer, SAF Tehnika