Zinta Jansons becomes President of AmCham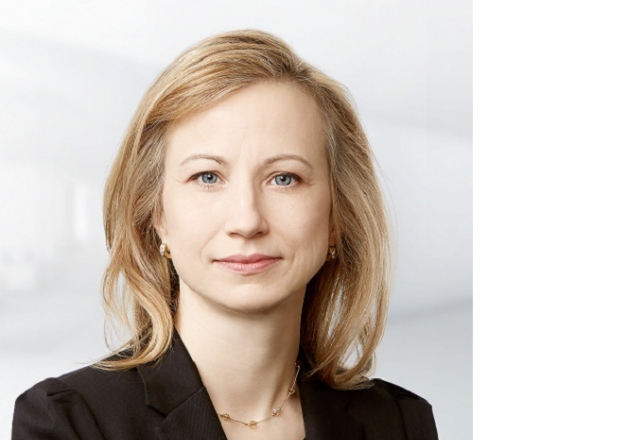 Zinta Jansons of Ellex Klavins was elected as the Chair of the Board and President of AmCham Latvia for 2020-2021 at the Board meeting on April 2. She has served as Vice President of AmCham since in 2018 and as a Board Member since 2016.
Zinta Jansons is Co-Head of the Finance and Tax Practice at Ellex Klavins. She has more than 20 years' experience advising foreign investors, multinationals and leading Baltic companies on complex acquisitions and mergers, establishing business operations and related tax matters in Latvia.
Zinta is a licensed attorney in NY and NJ and is a certified Latvian tax advisor. She has contributed to many publications and articles on Latvian tax and business issues including for BNA Bloomberg, the World Bank and Thompson Reuters. Zinta is also a guest lecturer at the Riga Graduate School of Law. In the past she served as a member of the expert committee of the Baltic American Partnership Program and as internal auditor of the International School of Riga. Previously she has also served on the Board of FICIL.
On the occasion of election as Chair of the AmCham Board, Zinta said: "I am honored to lead the board of AmCham in Latvia. During these turbulent times we must all work together and take responsibility for the safety and health of our community. We must also look towards the future. AmCham intends to advocate for our members and the business community in Latvia to support a swift revitalization of the economy and promote the principles of sustainability and transparency in the business environment."
Liene Dubava, Member of the Management Board, Nasdaq Riga and Head of Issuer Services, Nasdaq Baltic, Roberts Melbardis, Country Manager Operations Director, Encompass Digital Media, Pauls Miklasevics, Individual member and Ieva Racenaja, Director, Riga Graduate School of Law were elected as Vice Presidents of AmCham for the next year.
Congratulations to the new officers of the AmCham Board!
< Back to News

AmCham is a place to meet representatives of other industries and understand the business environment.
Signe Velina, Market Access Manager Latvia of Johnson & Johnson