Newsletter

November 2023
Welcome to our monthly newsletter. This month we have been focusing on several advocacy issues, including the promotion of STEM, labor shortage, and investments in healthcare. AmCham together with the Parliament hosted a joint conference to promote human capital development. Members had a chance to enjoy two networking events - the annual Meet AmCham event and a highly popular and informative Business After Hours at BluOr Bank.

As Christmas is the season of giving, we invite you to join our charity initiative supporting the health and well-being of Latvia's children and women. Join our Christmas Charity raffle next week to give back to the community!

Finally, please do take a moment to leave a review about AmCham, in particular, our programming and advocacy work. It will help us assess how we are doing and what we should be focusing on in the coming year.
Dec 07, 2023 (18:00-21:00) - Christmas Charity Reception. Read more
Dec 13, 2023 (13:00-15:00) - Luncheon with Christopher Robinson, U.S. Ambassador in Latvia. PLEASE NOTE TIME CHANGE!. Read more
Dec 19, 2023 (16:00-17:00) - Healthcare work group meeting. Read more
Jan 10, 2024 (09:00-11:00) - Breakfast meeting with Viktors Valainis, Minister of Economy of Latvia. Read more
Jan 16, 2024 (18:30-21:00) - Business After Hours hosted by Luminor Bank. Read more
Feb 08, 2024 (18:30-21:00) - Joint Bowling Tournament. Read more
May 23, 2024 (17:30-21:00) - Opera Night: Premiere of "L'ELISIR D'AMORE". Read more
Banking made better

On November 15, BluOr Bank invited members to the Business After Hours with an inspiring keynote presentation by Pauls Miklasevics, Chief Investment Officer at BluOr Bank on the topic "The Supercycle – How to profit from the biggest investment cycle in the history of humankind" that was followed by numerous questions from the audience and underground safe tour. Read more

Members build networks

On November 7, around 50 AmCham members gathered for Meet AmCham, an annual member orientation event, which offers the opportunity to make new contacts, strengthen existing relations, raise brand visibility, and network to maximize the impact on one's business. The members who have joined AmCham over the course of the past year had the chance to make short pitches. Welcome to the following members: Amos, BaltCap, BluOr Bank, Codnity, EdTech, H2YO, Kenvue, Mitigate, Ness Latvia, Reich Montage, Swisscom DevOps Center Riga, Tech Recruitment and individual member Janis Paksis. Read more

Human capital as key for economic growth

On November 1, AmCham together with the Saeima Economic, Agricultural, Environmental, and Regional Policy Committee held an international conference on "Human Capital As Key For Economic Growth" at the Saeima to discuss ways to promote investments in Latvia's human capital with an aim to accelerate economic growth. Parliamentarians, business representatives, and industry experts discussed various policy areas, including economy, employment, education, health, and welfare contributing to the development of human capital. Revisit the 1st panel focused on healthcare investments and 2nd panel focused on employment. Read more
Welcome Baltik Elektro to AmCham

Baltijas Elektro Sabiedrība (Baltik Elektro), one of the leading wholesalers of electrical products in Latvia, has joined the Chamber as a Corporate Contributing member. The company stands as a key player in Latvia's electrical wholesale sector, boasting three decades of industry expertise. For the past 25 years, it has proudly been a part of the esteemed Würth Group. A warm welcome to AmCham! Read more

Reich Montage becomes a member

Reich Group, a group of companies grown up from American company Reich Installation Services founded in 1989 in Pewaukee, WI, USA to meet the expanding needs of the material handling industry, has joined the Chamber as a Corporate Contributing member. In 2022 Reich Group entered in Europe by establishment of two European companies under name Reich Montage – in Czech Republic and Latvia. We warmly welcome Reich Montage to the AmCham community! Read more

Gracestone Group joins membership

Gracestone Group, an investment platform that specializes in acquiring profitable companies, partnering with the right partners, has joined the Chamber as a Small Business member. They work with small and medium business owners to optimize their business assets and values. Armed with a deep understanding of different markets, they navigate the ever-changing market to create value for their partners. A warm welcome to AmCham community! Read more

Welcome the University of Latvia Foundation

The University of Latvia Foundation, a reliable safeguard of philanthropic ideas and culture, has joined the Chamber as a Non-Profit member. Since 2004, the Foundation has been providing patrons and cooperation partners with the opportunity to invest in the future of Latvia, supporting both the University of Latvia and other leading Latvian universities. The priorities of the Foundation are to support the best students, researchers, and projects led by them, to promote the creation of a modern learning environment. A warm welcome to the Foundation! Read more
Session with senior health officials

On November 24, AmCham Healthcare work group met Boriss Knigins, Deputy Secretary of State at the Ministry of Health, and Inga Milasevica, Deputy Director of NHS to discuss the current issues in the healthcare sector, including healthcare financing, value-based procurements, and the first VBHC pilot project, secondary health data, precision medicine and implementation of the digital health strategy. The group meets with the Ministry of Health every quarter to discuss the progress on issues that have been prioritized by the AmCham Healthcare Work Group. Read more

Recap of healthcare initiatives

On November 14, the Healthcare work group members met to review the latest developments on healthcare projects. Several legislative topics were also raised such as the EU Product Liability Directive and the new EU pharmaceutical rules. It was proposed to consider new projects promoting precision medicine and in-vitro diagnostic policy in 2024. Read more

Discussing human capital

On November 29, the AmCham Labor Force work group met to discuss the recent conference on Human Capital, STEM education support activities, and the group's priorities for 2024. The group also had an opportunity to learn more about Forte, a potential pilot project promoting digital skills as part of life-long learning. Read more

Ways to promote STEM education

On November 24, members discussed the importance of raising awareness of STEM education in Latvia and were introduced to the Leadership Development Program developed by Iespējamā Misija and Futurimo Riga of Riga Technical University. The group will spread the word about the Leadership Development Program to the AmCham community. Read more

Corruption – a threat to national and global security

Delna invites you to join an online conference "Corruption – a Threat to National and Global Security" on 8 December 2023, at 9:30 at Hotel Rīdzene. Latvia's results in Transparency International's Corruption Perceptions Index fall significantly short of what was expected in Latvia's National Development Plan (to reach 64 points in 2024). Over the last six years, Latvia's indicator has improved only by 1 point, reaching 59 points. Read more

Building an attractive investment climate to transform the economy

At the beginning of November, Foreign Investors Council in Latvia (FICIL) members and high-level public sector representatives met as part of the 27th FICIL High Council. FICIL emphasized that in an ever-changing global landscape, Latvia must take action to cultivate an appealing investment climate that fosters economic transformation. FICIL presented its position papers with recommendations in 5 priority areas: human capital, the efficiency of public administration, the rule of law, sustainable development, and a level playing field. Read more
Do you enjoy being a member? Leave your review.

We invite you to take a survey to assess our programs and activities in the past year and to collect ideas for the future. Your feedback and suggestions are important not only for us to improve and maintain our activities, but, more importantly, to bring more value to you and your membership. Please fill it out by December 4, 2023: HERE Read more

We are hiring

AmCham is looking for an Office Manager to ensure the efficient functioning of our office and operations. We offer an opportunity to serve the largest foreign business organization in Latvia in striving to improve the business and investment climate. This position requires strong organizational, communication, and administrative skills. If you know someone who might be a good fit for this position, please send them our way! Read more

New membership pricing

In order to sustain our high-quality services, the Board has decided to adjust AmCham membership dues. For the past five years, our dues have remained unchanged, while the operational costs have increased steadily. In order to ensure best-in-class performance in all our operations and to be able to build reserves to ensure long-term financial health, the dues will be slightly raised as of January 1, 2024. However, all existing members will be granted an early-bird fee in the equal amount of this year's dues. View the new pricing structure. Read more
Hotel & Restaurant Neiburgs included in Michelin Guide

Hotel & Restaurant Neiburgs has been included in the revered Michelin Guide as a suggested restaurant in Latvia. Congratulations on this monumental achievement! The inaugural MICHELIN Guide Latvia 2024 was launched on November 21st featuring 26 restaurants spread across the country – 19 situated within Riga and 7 located outside of the capital – and includes one restaurant honored with One MICHELIN Star, three restaurants awarded a MICHELIN Bib Gourmand, and one restaurant highlighted with a MICHELIN Green Star for sustainability. Read more

Swedbank Baltics named Latvia's most valuable company

On November 2, the TOP101 of the Most Valuable Companies in Latvia 2023 has been published, created by Nasdaq Riga and Prudentia. For the second year in a row, Swedbank Baltics was awarded the status of Latvia's Most Valuable Company for the second year in a row. The biggest breakthrough of this year is AirBaltic Corporation, which has managed to increase its value by 115% this year, reaching a company value of EUR 299.82 million. Read more

MikroTik continues to support Children's Hospital Foundation

This year, the Children's Hospital Foundation received a donation of one million euros from IT company MikroTik. The company has been supporting the Children's Hospital since 2015, donating more than four million euros. This time, the donation is intended for the improvement of medical services of the Children's Clinical University Hospital, further education of employees, as well as attracting specialists from abroad. Read more

Riga Business School and RISEBA included in Eduniversal ranking

The four-palm league of the Eduniversal ranking of the world's best business schools now includes AmCham members Riga Business School, RISEBA University of Applied Sciences along with the Faculty of Engineering Economics and Management of Riga Technical University. The Eduniversal Business Schools Ranking includes the world's 1000 best higher education institutions that provide business and management education. The ranking is based on a five-palm league table. Read more

Latvijas Finieris announces ambitious investment plans

On November 14 at the extraordinary general meeting of shareholders, Latvijas Finieris decided to increase the company's share capital from 89.6 to 134.5 million euros. The company has an ambitious investment plan to invest more than 200 million euros in the development of the group in order to achieve strategic goals and strengthen the company's position in the European birch plywood market. Read more
Join the live in-person group of "The 6 Critical Practices for Leading a Team" with FranklinCovey Latvia facilitator Edgars Pukinsks on January 17 and 18. Read more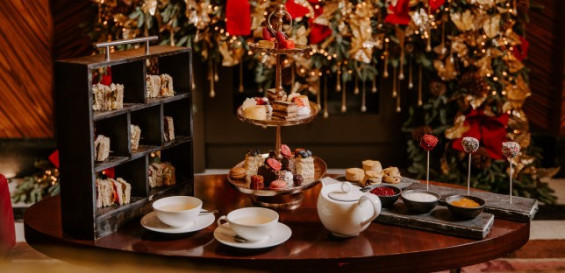 From 1 December to 7 January, Grand Hotel Kempinski Riga offers an extensive range of activities from Christmas Tree-Lighting Ceremony, Christmas dinner at Restaurant Amber and New Year's Eve at Stage22 Bar & Restaurant and more. Read more
Bring your corporate celebration to new heights overlooking Riga's panorama at Radisson Blu Latvija Conference & Spa Hotel private event room on 27th floor! Read more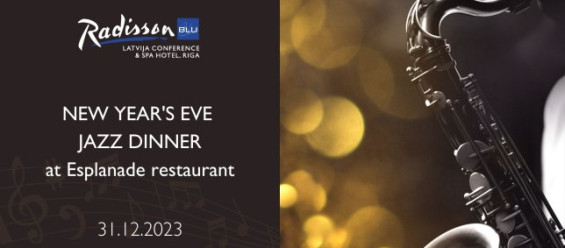 Experience the magic of New Year's Eve Jazz at Radisson Blu Latvija Conference & Spa Hotel restaurant Esplanade. Read more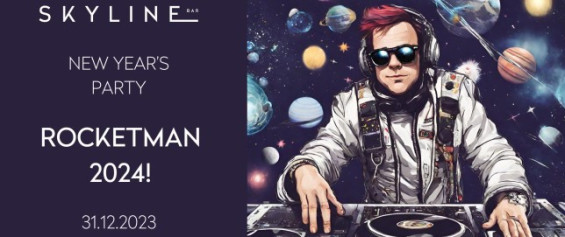 Don't miss New Year's party at Skyline Bar - Rocketman 2024 with the best music hits from the 80s, 90s and 2000s. Read more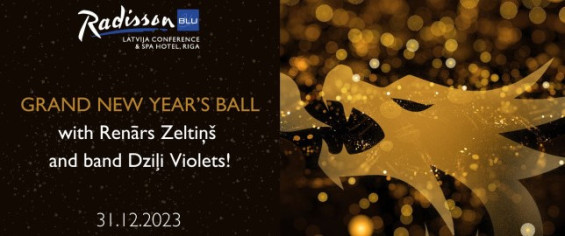 Immerse yourself in captivating entertainments of Grand New Year's Ball at Radisson Blu Latvija Conference & Spa Hotel with Renārs Zeltiņš and band Dziļi Violets. Read more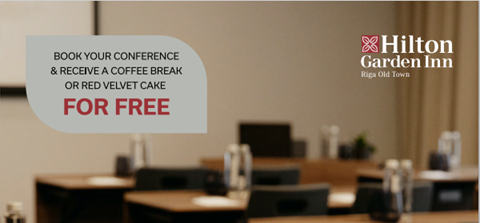 Book your conference at Hilton Garden Inn Riga Old Town by December 15 and receive a coffee break or red velvet cake for free. Read more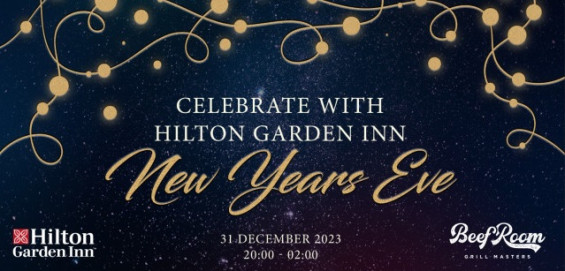 Celebrate New Year's Eve at Hilton Garden Inn restaurant Beef Room. Read more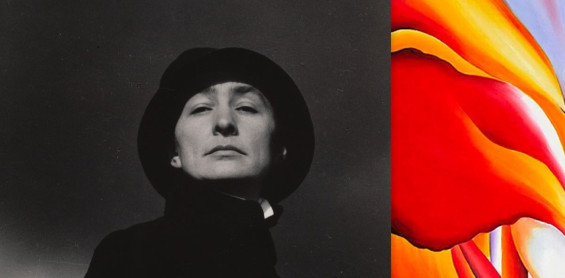 Join Janis Borgs art lecture dedicated to Georgia Totto O'Keeffe famous American modernist painter and draftswoman on December 6 at 18:30 Read more
Follow us on
Member of the AmCham network | © American Chamber of Commerce in Latvia 2023
Go to our Newsletter archive >